Lesson:
What is Important & What's Not Important?
Course: RFP Process for HR
Module: Conducting a Needs Analysis
Lesson Type: Video
Lesson Duration: 2:30
Lesson Content
What do you focus on and what do you ignore? Often times RFPs go off track. Staying focused on your goals can be tough but it's important for a successful outcome.
The primary purpose of an RFP is to transmit your understanding of the requirements for a project to suppliers who you believe can provide solutions. The RFP is a written document that both you and the supplier use to establish your joint understanding of the requirements, which become the project's baseline.
Another important component of the RFP is determining the best distribution and communication strategy. The way you communicate with and receive proposals from vendors should be communicated with the RFP. Let the vendor know if an in-person presentation is required.
Also, think about who you will be sending the proposal to. Are they the lead individual or a support person for a large team? You will want to get the information into the right hands. Sometimes a vendor you want to make a proposal, can miss it simply because they don't get the information in time.
Remember to include a timeline with key dates such as the RFP release, finalists notified, interviews, presentations and vendors selected. Clear communication is the key to success. I can't stress this enough!
In terms of what isn't important, sometimes vendors will bolt on additional features, products, or services to the RFP response. If it is ala-carte or offered as a separate or extra item, ignore it. If it is intertwined into the proposal, then you need to double back and ask the vendor to subtract it and resubmit with what is required on your end.
Your requirements are what's important, focus on that and eliminate the rest.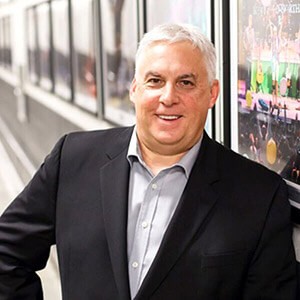 Instructor:
Mark Fogel
Mark S. Fogel, SHRM-SCP, SPHR, GPHR, is an educator working as a Senior Adjunct Professor of distinction at Adelphi University's Business School. Mark leads HR classes for MBA and Undergrad...
Mark's Full Bio
HR Courses
Human Resources Training Programs
Self-paced HR Courses
The following HR courses are self-paced (asynchronous), and qualify for both SHRM and HRCI recertification credits. These courses are included in the HR Recertification Subscription.