Lesson:
Who is Involved in the RFP Process
Course: RFP Process for HR
Module: Understanding an RFP
Lesson Type: Video
Lesson Duration: 2:10
Lesson Content
RFPs are conducted differently at every organization, however with that said there are some traditional stakeholders that almost always participate in the process. Remember your stakeholders are those people who have a vested interest in your HR initiatives. Your project objectives and successful outcomes will be influenced by the needs of these stakeholders.
For HR functions, your senior leadership or you, if you're a stand-alone HR practitioner, will be involved in leading the RFP process. Other stakeholders often involved may include, but not be limited to, your purchasing department, finance, and I.T. Occasionally, a member or members of the C-suite may be involved as well depending on the size and nature of the RFP.
I participated in a few HRIS software RFPs over the years. Although my team was the primary owner of the project and primary user, the Technology department was a critical part of the process. Many questions needed to be answered satisfactorily to consider whether we could use any specific product. A few critical questions included:
Number 1, Is the software compatible with other systems?
Number 2, Can changes be made to the software internally or do you need to have the software company change it?
Number 3, Who owns the data and where is it stored? In the cloud or on your own servers?
Just a reminder, for every RFP done, there needs to be a clear understanding of internal users. For HR, most teams will need to include your I.T. team and Finance.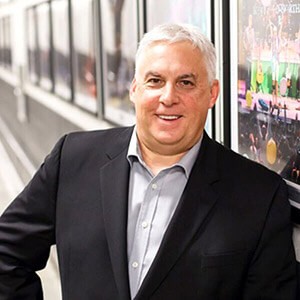 Instructor:
Mark Fogel
Mark S. Fogel, SHRM-SCP, SPHR, GPHR, is an educator working as a Senior Adjunct Professor of distinction at Adelphi University's Business School. Mark leads HR classes for MBA and Undergrad...
Mark's Full Bio
HR Courses
Human Resources Training Programs
Self-paced HR Courses
The following HR courses are self-paced (asynchronous), and qualify for both SHRM and HRCI recertification credits. These courses are included in the HR Recertification Subscription.