Lesson:
Impact on the Organization
Course: RFP Process for HR
Module: Conducting a Needs Analysis
Lesson Type: Video
Lesson Duration: 3:26
Lesson Content
Conducting an RFP can have an impact on your organization. If the RFP results in switching a service provider, it may cause slight disruption during a transition from existing to new provider. Take the example of switching a payroll provider.
For a payroll change of providers, certain processes may need to be redone such as new financial benefit feeds to your providers. Your I.T. and Finance department may need to provide support to accomplish this. Additionally, the look and feel of documents and statements may change along with the portal that employees utilize to access their payroll information.
Employees will need support and communication! Put on your change management hat. In a previous lesson, I mentioned the importance of considering the expectations of your stakeholders. If you're changing payroll providers, think about how this will impact employee access to their pay. You know as an HR Pro, this is a big deal. Think about yourself as an employee.
What information would you want made available to you? Provide FAQ's with screenshots of the new look and feel, set up a webinar or meeting prior to going live, and record it. Provide the recording to everyone after the session. Most importantly, educate your managers. They are on the frontline and could get bombarded with questions before contacting you. In addition, make sure you have staff available to answer questions and help out the first time you process payroll.
Above all else, communicate, communicate, communicate and be ready for resistance. A percentage of your employees will not be receptive to change. Period. Take steps to proactively address this resistance.
Sometimes the changes can be significant. For example, I worked at an organization that changed its recruitment software. We implemented a whole new platform with a workflow that interfaced with hiring managers throughout the organization. Training and communication on the new system had to be conducted during the transition. Additionally, reports that were created from information in the system looked different with slightly different data points. We needed to make some adjustments to the data and the finished reports to conform to our business needs.
Bottomline is, as you are preparing for and moving forward with the RFP, you must be thinking about how changes will impact your workforce. Go back to your stakeholders and take some time to assess the potential effects on their departments and operations.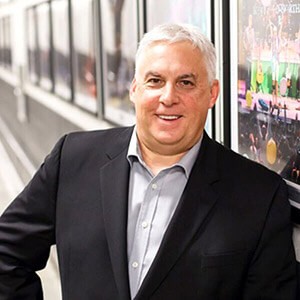 Instructor:
Mark Fogel
Mark S. Fogel, SHRM-SCP, SPHR, GPHR, is an educator working as a Senior Adjunct Professor of distinction at Adelphi University's Business School. Mark leads HR classes for MBA and Undergrad...
Mark's Full Bio
HR Courses
Human Resources Training Programs
Self-paced HR Courses
The following HR courses are self-paced (asynchronous), and qualify for both SHRM and HRCI recertification credits. These courses are included in the HR Recertification Subscription.