Lesson:
Key Measurements & Metrics
Course: RFP Process for HR
Module: Conducting a Needs Analysis
Lesson Type: Video
Lesson Duration: 2:19
Lesson Content
Each RFP will have different criteria to evaluate proposals.
The one measurement all RFPs will have is cost. Some organizations will base their purchase strictly on the lowest cost provider, however, it is important to understand all the variables that can impact your satisfaction with choosing a vendor.
Some items that need to be considered and measured include:
Number 1, technical support. Many RFPs will include purchases of software, or software interfacing products or programs. When there's a problem with the new system, who do you call and for how long does your organization have access?
Number 2, ease of use. How quickly and easily will you and your team members be able to utilize the system? In other words, what's the learning curve for the end user?
Number 3, functionality. What features will be available and by when? It may be different from the existing product or program currently in use.
Number 4, customer service. This is a little different from technical support. Once the new system is in place and all the "bugs" worked out, who will be available and with what capabilities to help the new users going forward?
Using some type of scale to score each vendor on each item may be advisable. We will talk about that a bit later in this course. Quantify your measurements with an easy to use scale or rating.
I know how important cost is for all of us whether for-profit or not-for-profit. However, the lowest quoted proposal may lack one or even all of the necessary required levels of support in these areas.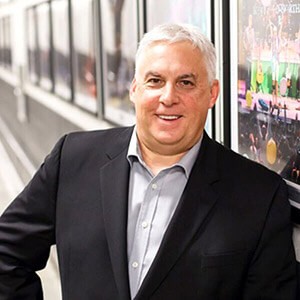 Instructor:
Mark Fogel
Mark S. Fogel, SHRM-SCP, SPHR, GPHR, is an educator working as a Senior Adjunct Professor of distinction at Adelphi University's Business School. Mark leads HR classes for MBA and Undergrad...
Mark's Full Bio
HR Courses
Human Resources Training Programs
Self-paced HR Courses
The following HR courses are self-paced (asynchronous), and qualify for both SHRM and HRCI recertification credits. These courses are included in the HR Recertification Subscription.