Lesson:
Transitioning, Contracts & Miscellaneous
Course: RFP Process for HR
Module: Post RFP Actions
Lesson Type: Video
Lesson Duration: 2:35
Lesson Content
You may be replacing an existing product or service with a new one being furnished from a different vendor. This can cause anxiety for many individuals who will be switching to a new or different solution. As with all situations, change can be difficult. Clear communication and support from a variety of sources can make a positive impact as you transition.
To start, it is important to have a direct conversation with your existing vendor being replaced. You should be transparent and positive with the intent that the existing vendor will be helpful or at least not detrimental in your transition. Most service providers understand and know their reputation can be hampered if they fail to transition smoothly.
As noted earlier in the planning phase of your RFP, communication to all stake holders and in some cases training on new products will be needed to complete the transition.
Contracts are the very last piece of the RFP process and as noted earlier, your legal and purchasing departments or other organizationally designated departments, may need to be involved. With that said, leadership and key stakeholders in the HR department must have a full understanding of what has been contracted for.
If some aspect of the contract is omitted or not working properly, HR will need to step in and address it immediately.
Additionally, your existing vendor may have contractual obligations in terms of notice and turnover of data to the new vendor. The HR staff responsible for the product or service must know the current in-force contract. It will be critical for a smooth transition.
Lastly, when it comes to contracts, be aware and insure the appropriate organizational representative signs the contract, gets vendor sign-offs and processes the documents appropriately according to your organizations protocol.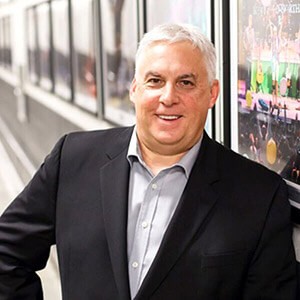 Instructor:
Mark Fogel
Mark S. Fogel, SHRM-SCP, SPHR, GPHR, is an educator working as a Senior Adjunct Professor of distinction at Adelphi University's Business School. Mark leads HR classes for MBA and Undergrad...
Mark's Full Bio
HR Courses
Human Resources Training Programs
Self-paced HR Courses
The following HR courses are self-paced (asynchronous), and qualify for both SHRM and HRCI recertification credits. These courses are included in the HR Recertification Subscription.