Lesson:
Service Provider Transition Timing
Course: RFP Process for HR
Module: Establish an RFP schedule
Lesson Type: Video
Lesson Duration: 2:30
Lesson Content
The final piece of the puzzle in scheduling is understanding transition time in choosing a new vendor.
In some cases, you can snap new programs and services in with little to know transition time, however for situations involving software, that time may expand greatly. A new vendor may even need to work in tandem or parallel to an existing provider as information is compiled and configured. In the case of HRIS or Talent Software, this is an especially crucial discussion with vendors prior to a formal RFP and needs to be factored in to your schedule or to your implementation process.
Let's take the example of a new Talent software system implementation. It may take weeks or even months to configure and prepare to move from one software provider to another. You and your organization will need to decide how you want to proceed with potentially running an existing program until the new one is ready.
For a less complex purchase of products or services, it may only necessitate factoring in time after RFP meetings to start utilizing a new deliverable. For example, you may introduce a document scanning product with a shared database. This might be new and may only take a couple of days to introduce, train and utilize.
Now that you have evaluated the different components necessary to build your schedule and execute on your RFP it is time to revisit your timeline.
This time instead of it being backwards it needs to be forwards. So that same timeline may look like this in its final version:
On September 1st, the new vendor begins being used in parallel to existing vendor.
On September 16th, conduct an audit to ensure all systems are working.
On October 1st, you run old and new software in parallel to ensure integrity.
On October 16th, your business transitions to the new system.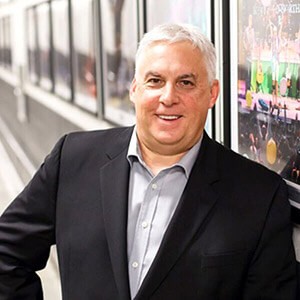 Instructor:
Mark Fogel
Mark S. Fogel, SHRM-SCP, SPHR, GPHR, is an educator working as a Senior Adjunct Professor of distinction at Adelphi University's Business School. Mark leads HR classes for MBA and Undergrad...
Mark's Full Bio
HR Courses
Human Resources Training Programs
Self-paced HR Courses
The following HR courses are self-paced (asynchronous), and qualify for both SHRM and HRCI recertification credits. These courses are included in the HR Recertification Subscription.