Course: RFP Process for HR
Module: Roles & Responsibilities
Lesson Type: Video
Lesson Duration: 4:16
Lesson Content
One popular type of rubric is referred to as the RACI or Responsibility Assignment Matrix.
By using this method, you can assign a role within a matrix to each participant. RACI is an acronym that stands for, "Responsible, Accountable, Consulted and Informed".
The RACI will identify for each task first, who is responsible. This is the person who is responsible to get the task done. Maybe you, as the HR Manager, need to gather information about 3 different vendors. Thus, you are responsible for completing that task.
Next, who is accountable. Anyone who is being held accountable for the project is closely linked to the person responsible. For an HR process, it is most likely going to be someone in your department.
Third, who is consulted. Additional stakeholders are typically consulted for their expertise. You may talk to subject matter experts within and outside of the organization too.
And, finally, who is informed. Those who need to be informed must be kept up to date on project developments. It could include your senior leaders or anyone who may be impacted by the changes you're planning to make in the future.
This is necessary for every step or activity that you outline in the RFP process.
You'll notice on the left-hand side of the chart, there is a list of all the activities that must be completed during the RFP. At the very top, is a list of either names and/or departments who are on the RFP team.
During a Benefits renewal RFP you may be talking to three to six potential vendors. You may assign one of your team members "to invite all participants and send out materials to each". This person would get an "R" for Responsible in their box for these tasks. For the remainder, of the items required they may only be informed or "I".
As the HR leader, you may be "Accountable" for many of the items required, so an "A" will be placed in several boxes for you. Your leadership team or members of the team may not be directly involved in many aspects, however, at key milestones they may be consulted, and a "C" would be placed in the corresponding box.
The RACI tool is a great method for organizing the project and keeping your team on target. It should be reviewed on a regular basis as you reach different phases of the initiative.
Once you have assembled your team and have roles for members, it's time to discuss desired outcomes. What is the desired outcome for each RFP? It is, in essence, the Mission statement for the RFP.
State it clearly and get agreement of all involved before you start the actual conversations with providers.
Let's go over a couple of examples of RFP "mission" statements:
Number 1, "Provide the most robust and easy to use self-service benefits portal for all employees".
Number 2, "A payroll system that does most of the work for us and feeds all of our 3rd party insurance and investment providers seamlessly."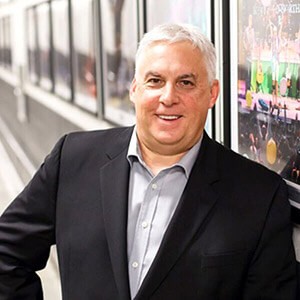 Instructor:
Mark Fogel
Mark S. Fogel, SHRM-SCP, SPHR, GPHR, is an educator working as a Senior Adjunct Professor of distinction at Adelphi University's Business School. Mark leads HR classes for MBA and Undergrad...
Mark's Full Bio
HR Courses
Human Resources Training Programs
Self-paced HR Courses
The following HR courses are self-paced (asynchronous), and qualify for both SHRM and HRCI recertification credits. These courses are included in the HR Recertification Subscription.