Lesson:
Setting the Scope & Requirments
Course: RFP Process for HR
Module: Identify the Purpose for Conducting the Specific RFP
Lesson Type: Video
Lesson Duration: 3:00
Lesson Content
Before an RFP moves forward, it is imperative the team sets its requirements and how it will be conducted. Requirements should include the following:
A purpose statement of why the goods or services are necessary to be purchased.
What organizational information may be used or viewed.
Who will have access or be involved with the actual product or service inside your organization.
For example, if you're going to do an RFP for external training partners. A clear statement of the work to be provided must be developed along with defining the role and responsibilities of the service providers. An important question to ask is, are they going to write content or deliver your preset content?
Here's another example. If you are doing strictly a medical, dental and eye care renewal, then stay focused on the three deliverables and avoid getting into tertiary benefits like life insurance or long-term disability at the same time. Sometimes all of your HR related benefits will be bundled together, but if your happy and the rates are fine, you need to separate what is and what is not part of the RFP.
Remember, requirements for the RFP may also be influenced by factors external to the organization. We live in an ever-changing world, where technology changes can impact your needs in the future. If you are doing an RFP for a service, it is imperative that you update what your needs will be. Sometimes legislative changes or technological advances will actually force the changes.
For example, the PPACA, or Affordable Care Act, has dictated certain requirements over a period of a few years for all businesses purchasing benefit programs. As such if you're doing an RFP for Benefits you should discuss and include service changes needed to comply with this legislation.
Sometimes you may be initiating new or additional programming that will replace existing programs. This should be brainstormed, and potential options vetted before an RFP is initiated.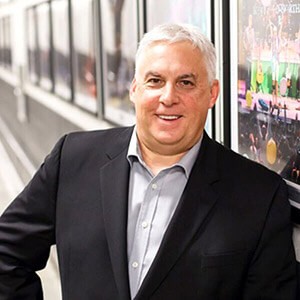 Instructor:
Mark Fogel
Mark S. Fogel, SHRM-SCP, SPHR, GPHR, is an educator working as a Senior Adjunct Professor of distinction at Adelphi University's Business School. Mark leads HR classes for MBA and Undergrad...
Mark's Full Bio
HR Courses
Human Resources Training Programs
Self-paced HR Courses
The following HR courses are self-paced (asynchronous), and qualify for both SHRM and HRCI recertification credits. These courses are included in the HR Recertification Subscription.