Lesson:
Purchasing Department Requirements
Course: RFP Process for HR
Module: Assemble & Assess Vendors
Lesson Type: Video
Lesson Duration: 3:22
Lesson Content
Now let's shift our focus to assembling and evaluating vendors who will participate in an RFP.
Many of you will want to continue to use your existing vendor while others may want to move to someone or something new. Either way, it's important to first understand your organizations ground rules for vendors to participate in an RFP.
To begin the process of extending offers to participate in an RFP you should check to see what guidelines your purchasing department or organization has in place. Many mid and large sized organizations have very specific protocols that you must follow. Additionally, some organizations are required to follow Affirmative Action related regulations as well as insuring minority and veteran-owned businesses are afforded proper inclusion to your process.
For those without purchasing departments direct involvement, it is still important to check and see if you are required to follow any organizational guidelines prior to the start of an RFI or RFP.
Some of the more specific guidelines may indicate that a service provider has to have business insurance of a certain level. This may apply to both services and products.
Many organizations use third party trainers or facilitators for programming and may require some insurance related to their work. I have been on both ends of this external learning provider discussion, having hired external firms to conduct training and done the training as a provider myself.
Sometimes the training is provided off-site and there needs to be business insurance for things such as workers compensation. In other scenarios, the information being provided may relate to legal processes and your providers should be indemnified. Business insurance covering these issues, errors and omissions is always good for your providers to carry and, in some cases, may be required.
You may also want to have your legal department involved with RFP's that carry long term agreements. This will help insure requests include necessary legal language.
In addition, some organizations will require the purchasing department to review all RFI, RFP and RFQ requirements during the process. It may even have a platform that all information needs to flow through for the duration of the process. Remember in a previous lesson, you must identify all of your stakeholders along with roles and responsibilities throughout the process.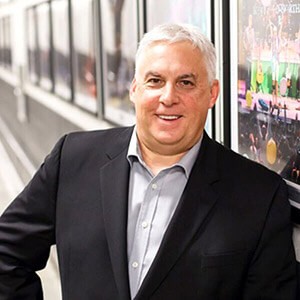 Instructor:
Mark Fogel
Mark S. Fogel, SHRM-SCP, SPHR, GPHR, is an educator working as a Senior Adjunct Professor of distinction at Adelphi University's Business School. Mark leads HR classes for MBA and Undergrad...
Mark's Full Bio
HR Courses
Human Resources Training Programs
Self-paced HR Courses
The following HR courses are self-paced (asynchronous), and qualify for both SHRM and HRCI recertification credits. These courses are included in the HR Recertification Subscription.