Lesson:
Develop a Rubric to Capture Key Capabilities
Course: RFP Process for HR
Module: Evaluating Proposals
Lesson Type: Video
Lesson Duration: 2:58
Lesson Content
This can all be captured in an evaluation Rubric or scorecard. Using a form to write notes and score different aspects of a proposal will take some of the subjectivity out of the process. Here is an example.
While doing an RFP for a New Talent Management software system provider the following items could be incorporated into a Rubric or score sheet:
Number 1, Functionality. We rated the system on what functions or features were available.
Number 2, Ability to customize internally. Now, customization is tricky. Going back to functionality, we had identified what features we cared about the most and weren't as concerned with additional functions that could be developed for our organization.
Number 3, Scalability or the ability to grow with the organization. If our organization began going through a series of mergers and acquisitions, would this new software be able to keep up with that growth?
Number 4, Ease of Use. This is pretty straight forward but can be subjective.
Number 5, Customer support, specifically hours and level. Support for a system is essential, especially for new users. If we needed help, we need to know who to contact and when.
Number 6, Price. Cost will always be a part of these metrics.
Number 7, Ability to integrate with existing organizational systems. Your IT team may be especially interested in this metric. The ability to integrate may be key for the flow of workplace operations.
Number 8, Stability of company providing it. Our team also needed to know if the provider was in good financial standing. Who would purchase a product or service from a company in poor financial health?
Number 9, Other or anything you deem to be an appropriate measure.
You could set this up with a scale of one to five or one to ten. Comment sections should be added as well. A separate section could be added for the internal technical folks for additional commentary and evaluation.
In summary, set your rubric up to allow for quick evaluation and commentary on critical aspects of your purchase.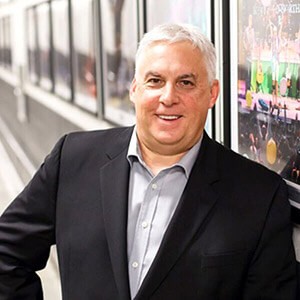 Instructor:
Mark Fogel
Mark S. Fogel, SHRM-SCP, SPHR, GPHR, is an educator working as a Senior Adjunct Professor of distinction at Adelphi University's Business School. Mark leads HR classes for MBA and Undergrad...
Mark's Full Bio
HR Courses
Human Resources Training Programs
Self-paced HR Courses
The following HR courses are self-paced (asynchronous), and qualify for both SHRM and HRCI recertification credits. These courses are included in the HR Recertification Subscription.