Lesson:
Who & How many Vendors to Invite
Course: RFP Process for HR
Module: Assemble & Assess Vendors
Lesson Type: Video
Lesson Duration: 3:28
Lesson Content
Now that we have covered the purchasing department requirements, you will be ready to invite providers to participate in the process. In some organizations, broadcast communication and emails may be sent out to mailing lists. In other scenarios, you may solicit providers to participate. And yet, in a third scenario, you may have one of your existing vendors handle the process for you.
This is very common in a variety of benefit program RFPs where your broker may be asked to handle this specific process on your behalf. It could include initial contact with your organization for providing RFP related information. Sometimes, you will even need to provide specific information such as employee data, often referred to as a census of data, for the different providers to do mathematical computations in preparation for the RFP.
For software purchases, a third-party consulting firm may be engaged along with members of your technology department.
So, who do you ultimately invite is always a challenging question. Often the prerequisites of providing information, specific timelines, and service levels will eliminate some vendors from participating upfront. In other scenarios, you may have a laundry list of providers.
Also, you or a team member may be approached by vendors that have had previous experience with your current or former organization. Opting them in or out is certainly a delicate situation.
It's important to determine how you will evaluate the vendors. You could host live, follow-up meetings or through written responses to help reduce the number of considerations or make a decision without a formal presentation meeting. This is a key factor when getting multiple participant responses.
Now, it is time to decide on how many vendors to include in your final decision-making meetings. One common practice is what is referred to as "the RULE of 7" or limiting your final group to 7 or fewer finalists.
Much like looking for a new house, the more houses you look at, the more confusing or difficult it may be to make a final decision. Limiting your choices to 7 or less, provides a more manageable number to compare and contrast. In many organizations, there is a minimum number that must be evaluated as well. Every business I have worked in set three finalists as the minimum and left open the maximum.
However, as noted during our scheduling discussion you will more than likely have a fixed amount of time to evaluate each proposal. Additionally, you may have multiple initial proposals to go through in a first round to get to a final group.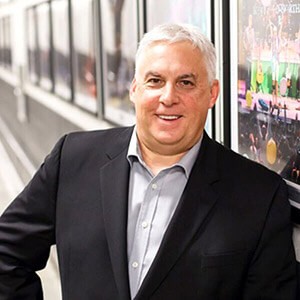 Instructor:
Mark Fogel
Mark S. Fogel, SHRM-SCP, SPHR, GPHR, is an educator working as a Senior Adjunct Professor of distinction at Adelphi University's Business School. Mark leads HR classes for MBA and Undergrad...
Mark's Full Bio
HR Courses
Human Resources Training Programs
Self-paced HR Courses
The following HR courses are self-paced (asynchronous), and qualify for both SHRM and HRCI recertification credits. These courses are included in the HR Recertification Subscription.