Course: RFP Process for HR
Module: Understanding an RFP
Lesson Type: Video
Lesson Duration: 4:08
Lesson Content
It's Friday morning, the end of the work week and you've finally come to the conclusion your organization's recruiting system just doesn't have the capability you need anymore. So what do you do? I have three letters for you… R. F. P. Request for Proposal. It's time to upgrade to a new system and following the RFP process is the best way to make it happen!
Hi, I'm Mark Fogel. I've been in the HR profession for many years. As an HR practitioner, you will eventually be involved or possibly lead a process as part of your regular assigned duties. During this course, I'm going to lead you through the often overwhelming yet rewarding process of implementing a Request for Proposal, often referred to as an RFP. I'll show you how to conduct them from end to end.
HR departments conduct RFP's regularly across a broad spectrum of HR functions including benefits, compensation, recruitment, payroll, training, organizational development, legal, and HRIS…with vendors who supply goods and services to support everyday business needs.
I'll start the course by talking about the basics and set a foundation. In this first module, I define an RFP, go over common types of RFPs, discuss who is involved with the process and what you need to do to prepare for it.
In the second module, I'll discuss how to identify the purpose for the RFP including the need to determine contract lengths and renewal terms, setting the scope and requirements, the desire for new and different programs and how to achieve consensus on project parameters.
In the third module, I dig deeper into the process including specific roles and responsibilities of all participants and creating a rubric for the analysis phase.
The fourth module focuses on conducting a needs analysis. I'll review what is and isn't important along with marketplace trends & considerations. I'll also discuss the impact on your organization and key measurements.
The fifth module will focus on scheduling including how to begin at the end and the importance of considering participant and business schedules as well as the service provider transition timing.
In the sixth and seventh modules, I'll get to the heart of the program. Module six will review how to assemble and assess vendors including purchasing department requirements, who and how many vendors to invite, providing information to the vendors and conducting reference checks.
Module seven focuses on evaluating proposals. I discuss establishing quality and criticality factors, developing a rubric to capture key capabilities, selecting an evaluation team, making the actual selection and completing the process.
In the final module, I'll address post RFP actions such as how to notify the winner and all the participants, transitioning to a new vendor and provide a brief overview of contracts before wrapping it all up in the conclusion.
The overall learning objective is to not only help you understand the process but also enable you to successfully lead it! So, let's get started!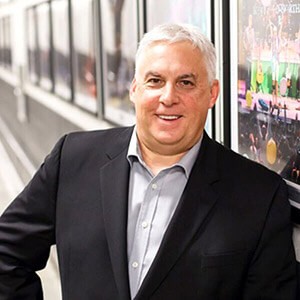 Instructor:
Mark Fogel
Mark S. Fogel, SHRM-SCP, SPHR, GPHR, is an educator working as a Senior Adjunct Professor of distinction at Adelphi University's Business School. Mark leads HR classes for MBA and Undergrad...
Mark's Full Bio
HR Courses
Human Resources Training Programs
Self-paced HR Courses
The following HR courses are self-paced (asynchronous), and qualify for both SHRM and HRCI recertification credits. These courses are included in the HR Recertification Subscription.