Lesson:
Participant & Business Scheduling Considerations
Course: RFP Process for HR
Module: Establish an RFP schedule
Lesson Type: Video
Lesson Duration: 1:59
Lesson Content
Once you have a basic time line, you need to start filling in the details. Review participant scheduling considerations and service provider transition timing before finalizing your schedule.
Sometimes the schedules of those needed to participate in an RFP process are overlooked. This can cause an RFP to derail and should be visited during the planning phase of an RFP. Additionally, the timing of your RFP may not be optimal with either your organization's business schedule or your own departments.
Early in my career, I worked for a couple of major retail companies. Obviously, November and especially December were our busiest months. Later in my career, I worked for a major accounting firm and the months of March and April were extremely busy and, finally, during my time in education, late August and September (the beginning of the school year) were our busiest organization times.
With that said, your own department may or may not be busy while your organization is going through peak business. So, for example, if you work for an accounting firm you may start planning your process at the very end of tax season.
Holiday and vacation schedules for participants also come into play. In many business environments, the summer months or the end of December may not be optimal to plan or participate in an RFP while for some organizations that may be the best time.
As HR pros, you know your business! Take this into consideration and identify the best time for your organization and team to participate in an RFP.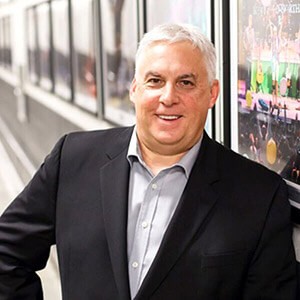 Instructor:
Mark Fogel
Mark S. Fogel, SHRM-SCP, SPHR, GPHR, is an educator working as a Senior Adjunct Professor of distinction at Adelphi University's Business School. Mark leads HR classes for MBA and Undergrad...
Mark's Full Bio
HR Courses
Human Resources Training Programs
Self-paced HR Courses
The following HR courses are self-paced (asynchronous), and qualify for both SHRM and HRCI recertification credits. These courses are included in the HR Recertification Subscription.