Lesson:
Notify Winner & all Participants
Course: RFP Process for HR
Module: Post RFP Actions
Lesson Type: Video
Lesson Duration: 2:43
Lesson Content
You made your selection! But…it's not over yet. You need to notify your chosen vendor as well as all those who have participated in the process.
I recommend notifying the winner first. Depending on the complexity of the RFP, you will usually respond with a personal phone call for larger projects and you may do so for smaller contracts as well. Occasionally, it could be just an email or letter. However, when possible, it should be a personal conversation.
A personal conversation provides the opportunity to discuss any minor issues relating to the acceptance of the RFP. After, send a formal email with contracts and other necessary documentation to the vendor. Larger proposals may involve legal contracts. Include your legal and purchasing departments in this part of the process.
Then, you must address the question of how and when to notify the remainder of your participants. You may have a predetermined protocol to notify each vendor, however, for those who do not, notify every participant by email or mail.
For those vendors who presented live to a selection committee, I recommend making a personal phone call as well. The only issue is, you could be prompted on a live call to discuss the "whys" in the process. Why did they not get chosen or why did another vendor get chosen. This can be challenging and difficult to respond to especially if you have a prior working relation with the vendor or if it is the current vendor who will be replaced. I'll discuss replacing a current vendor in a follow up lesson.
There is no stock answer. However, focus on positive responses with minimal generic information. For example, use a statement such as,
"All of our finalists were great and had a lot to offer, however, in the end we chose a vendor that we feel can best meet our requirements at this time."
Always try to leave the conversation as positively as possible. You never know when your paths will cross again.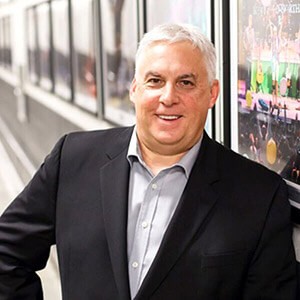 Instructor:
Mark Fogel
Mark S. Fogel, SHRM-SCP, SPHR, GPHR, is an educator working as a Senior Adjunct Professor of distinction at Adelphi University's Business School. Mark leads HR classes for MBA and Undergrad...
Mark's Full Bio
HR Courses
Human Resources Training Programs
Self-paced HR Courses
The following HR courses are self-paced (asynchronous), and qualify for both SHRM and HRCI recertification credits. These courses are included in the HR Recertification Subscription.