Lesson:
Providing Information to the Vendors
Course: RFP Process for HR
Module: Assemble & Assess Vendors
Lesson Type: Video
Lesson Duration: 3:09
Lesson Content
A key part of the RFP process is providing information to vendors. This comes in two parts.
The first part is your initial communication and base information for a proposal. This should include your specific needs, technical specifications, and length of time for the contracted work. In some cases, the delivery will be one and done such as the purchase of a specific item or provisions to do a defined amount of contracted work.
In other scenarios, this will be for ongoing services during the life of a contract. Of course, you will need to provide a timeline and deadlines for the process. You may ask for specific financial pricing or quotes during this part of the process. It could be just one initial quote. This provides the starting point for negotiations. Eventually, both parties will settle on the final price.
You should have one set of information or criteria that can be provided to all interested. Consistency is the key.
The second part will come as you approach meeting with finalists at the latter part of the process. Here you will often times delve into specific information. Both in receiving and providing information. In larger and more complex RFPs this may entail several emails and phone calls. Again, I want to stress consistency in your communication to service providers.
You may unknowingly provide an advantage to one service provider by sharing a tid bit or specific amount of information that may give them an advantage in the process. A suggestion to help manage this is to have one person responsible for managing and distributing Q & A with those involved in the process. This information should be cc'd to all internal RFP team members and monitored to insure no one is getting an edge.
In some instances, information to one provider may be shared with all to level the playing field. Note there may be technical questions that an RFP team cannot answer. It is important to stress to participating vendors that they should not do work arounds and contact employees they may know. All information should be controlled from a central point of contact and distribution.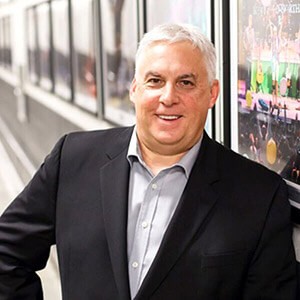 Instructor:
Mark Fogel
Mark S. Fogel, SHRM-SCP, SPHR, GPHR, is an educator working as a Senior Adjunct Professor of distinction at Adelphi University's Business School. Mark leads HR classes for MBA and Undergrad...
Mark's Full Bio
HR Courses
Human Resources Training Programs
Self-paced HR Courses
The following HR courses are self-paced (asynchronous), and qualify for both SHRM and HRCI recertification credits. These courses are included in the HR Recertification Subscription.