Course: RFP Process for HR
Module: Evaluating Proposals
Lesson Type: Video
Lesson Duration: 3:37
Lesson Content
Now it is time to evaluate all the proposals and make a selection. Much like sports and music, the preparation takes more time than actually performing. In the case of the RFP, you have done everything to prepare for it, and now you must make a selection.
Some RFPs will be done simply by reviewing submitted materials, some will include phone or video meetings with vendors, and large or more complex RFPs will have one or two rounds of meetings to review proposals and hear the proverbial sales pitch for their product or services.
Let's start with RFPs that do not involve face-to-face or phone meetings. These tend to be more straightforward in nature. The process can be as simple as providing a complete packet of all RFPs to each selection team member. They can review the materials and fill out a rating sheet with comments on their own time and submit them back to the lead of the RFP.
From there, it is suggested that the lead or designated person compile the ratings and suggested actions into a summary document. The selection team can then be reassembled for a brief meeting to review and sign off on the selected choice, or if necessary, decide to request additional information from vendors to make a final decision.
In the second scenario, a meeting for each vendor can be conducted via phone or video conference. Each selection team member should ask questions pertinent to their area of expertise or control. The same or similar questions should be asked where possible for each vendor and the use of the rubric can be incorporated as part of this process. Each vendor should be provided an allotted time to pitch or go over their proposal. Oftentimes, questions that were to be asked are covered in this vendor presentation.
Following this, the selection team can go around the room and ask questions. It is suggested that you wait till the vendor has completed their presentation to ask questions other than asking for a brief clarification.
Following the presentation, the selection team can talk briefly and follow the same steps in providing feedback.
In the last scenario, meeting live and in-person, the same protocol can be used as voice or video presentation. The biggest difference is, there will be a temptation to interrupt the vendor presentation with questions during their pitch. Again, this should be avoided and minimized as much as possible. When vendors present there may also be a temptation to provide signals or feedback in real time. This should be discouraged. At this point, you have not completed the process and want to make an unbiased decision.
Having done many RFPs in my career I can assure you this happens! All members of the selection committee should be cautious to not tip their hat in-person. A debrief is fine. Each team member should fill out their evaluation and provide it to the person collecting all the feedback.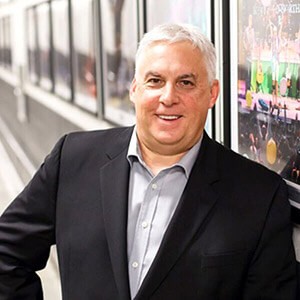 Instructor:
Mark Fogel
Mark S. Fogel, SHRM-SCP, SPHR, GPHR, is an educator working as a Senior Adjunct Professor of distinction at Adelphi University's Business School. Mark leads HR classes for MBA and Undergrad...
Mark's Full Bio
HR Courses
Human Resources Training Programs
Self-paced HR Courses
The following HR courses are self-paced (asynchronous), and qualify for both SHRM and HRCI recertification credits. These courses are included in the HR Recertification Subscription.