Lesson:
Select an Evaluation Team
Course: RFP Process for HR
Module: Evaluating Proposals
Lesson Type: Video
Lesson Duration: 2:58
Lesson Content
Selecting an evaluation team may sound the same as selecting your RFP team, but it is not.
You may have individuals that are listed in your RACI who are involved in different aspects of support or may just need to be informed as the process moves along. Your selection team will take part directly in reviewing all proposals and attending all vendor pitch meetings.
Each RFP will have unique needs for evaluation, however, at the very least, you should make sure you have individuals that collectively understand all the different dynamics of the proposal. Typically, an HR department RFP will have a combination of HR team members along with management from technical areas that may need to support the product or service.
For software purchases, your technology group should be present. For Payroll, your finance department should be present. Bottomline, if a product or service is related to a specific department in your organization, you should select a key team member from that department to join your RFP team.
An example of individuals selected for a payroll system purchase might include:
The head of HR
Payroll manager
Controller or Finance executive
A senior programming executive from technology department
Benefits manager
At first glance, you might question why the benefits manager should be included. However, the payroll system has direct feeds to different benefit providers such as medical, dental, 401k and other insurance carriers. A benefits manager would actually be important in evaluating providers.
Here is another example, an RFP for conducting harassment training for all of your managers. The selection team would include,
The head of HR
The head of training and development
Legal council
The COO or General Manager of your business
In this scenario, it is important to have a legal perspective and a senior member of management involved. However, there's no need to include a programmer from your tech department or an executive from the Finance team.
In each of these scenarios, there should be a discussion or meeting to level set and distribute the evaluations before completion.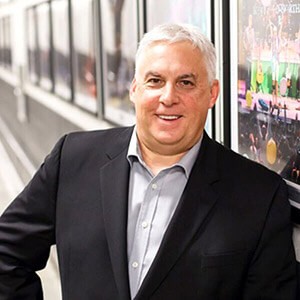 Instructor:
Mark Fogel
Mark S. Fogel, SHRM-SCP, SPHR, GPHR, is an educator working as a Senior Adjunct Professor of distinction at Adelphi University's Business School. Mark leads HR classes for MBA and Undergrad...
Mark's Full Bio
HR Courses
Human Resources Training Programs
Self-paced HR Courses
The following HR courses are self-paced (asynchronous), and qualify for both SHRM and HRCI recertification credits. These courses are included in the HR Recertification Subscription.