Lesson:
Roles & Responsibilities
Course: RFP Process for HR
Module: Roles & Responsibilities
Lesson Type: Video
Lesson Duration: 2:47
Lesson Content
At the beginning of an RFP process, it is important to set clear roles for who will be directly involved, who needs to approve, and, of course, who needs to be communicated to throughout the process. Each RFP and each organization will have a unique cast of individuals.
As you assemble your list of participants, you should also ask, how will this person contribute to the process? And what responsibilities should they be assigned to during the process?
For example, in a new payroll provider process you may want to assign an individual to the technical or IT portion of the proposal, an individual to look at service, a third person to coordinate all correspondence, and the remainder of the team members to evaluate the actual programs and cost. Remember, you are not in this alone!
Your organization may require communication at each and every step to key stakeholders or it may be fluid with less formal meetings and communication. I'll talk more about this in a follow up lesson.
Sometimes it is helpful to use a rubric to insure all the right questions are asked during the process. Essentially, a rubric is a template or tool that can be used to manage a project.
Assign each team member the task of coming up with essential items for evaluation. List these items in a word or excel document. You may want your team members to be able to use this throughout the process.
Let's look at roles and tasks within a rubric. Of course, each of yours will look different and will more than likely be much longer.
Examples of tasks and activities may include some of the following:
Administrative tasks such as, coordinating, scheduling and sending and receiving information.
Attending actual vendor meetings or conferences and video calls.
Making decisions to choose the RFP winner.
And assigning other responsibilities for specifics throughout the process.
The goal here is to use this tool to facilitate a conversation about who is doing what.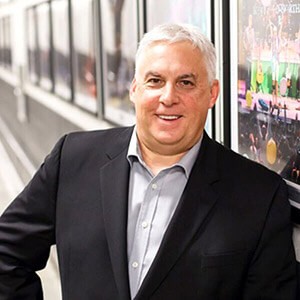 Instructor:
Mark Fogel
Mark S. Fogel, SHRM-SCP, SPHR, GPHR, is an educator working as a Senior Adjunct Professor of distinction at Adelphi University's Business School. Mark leads HR classes for MBA and Undergrad...
Mark's Full Bio
HR Courses
Human Resources Training Programs
Self-paced HR Courses
The following HR courses are self-paced (asynchronous), and qualify for both SHRM and HRCI recertification credits. These courses are included in the HR Recertification Subscription.