Course: RFP Process for HR
Module: Assemble & Assess Vendors
Lesson Type: Video
Lesson Duration: 2:49
Lesson Content
Reference checks are the last part of the vendor evaluation process. A topic most HR practitioners are familiar with during the candidate experience. There are two decisions to make here, number 1, are you going to do reference checks and number 2, when to do them.
In most situations, you will want to do a reference check, especially on your final choice and perhaps, on those chosen for a final round of discussions. This is an important part of the process. It should be taken seriously.
A common approach is to ask finalists for a list or several names of businesses they are currently providing similar goods or services to in the local market. The information should be shared as part of the final presentation. This will save time and energy when you are ready to make a final decision.
I recommend at the very least you talk to the references on the phone. In the case of larger purchases, such as HR software or payroll services, you may want to arrange a site visit to see the products being used and talk to internal customers. This will help you better understand some of the dynamics such as learning curves to new products or transition issues that may not have come up in discussion during the formal RFP process.
Many years ago, my firm was evaluating new time and attendance software. We identified two businesses that had gone through a purchase and implementation in the past 18 months. We actually visited their facilities. The experience helped us make a better decision in ultimately purchasing the product.
In a separate example, we were going through a major purchase of office furniture and had the opportunity to personally see it in use and talk to individuals to hear their feedback.
Additionally, your reference checking may involve another service provider, a broker, or consulting firm. Just be careful to avoid collusion between them and the potential provider. Sometimes a broker or consulting firm receives incentives to steer you toward a particular vendor.
A reference check for an RFP can be much more than a phone call. In addition, it can be an actual visit to see another organization using the product which may be even more beneficial to you and your team.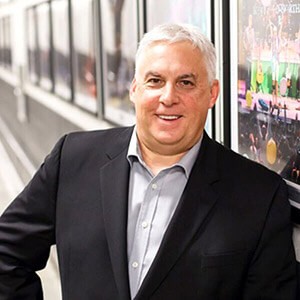 Instructor:
Mark Fogel
Mark S. Fogel, SHRM-SCP, SPHR, GPHR, is an educator working as a Senior Adjunct Professor of distinction at Adelphi University's Business School. Mark leads HR classes for MBA and Undergrad...
Mark's Full Bio
HR Courses
Human Resources Training Programs
Self-paced HR Courses
The following HR courses are self-paced (asynchronous), and qualify for both SHRM and HRCI recertification credits. These courses are included in the HR Recertification Subscription.