Lesson:
Definition of Empathy
Module: Value of Empathy
Lesson Type: Video
Lesson Duration: 4:55
Lesson Content
Empathy is the ability to share the feelings or emotions of others. Empathy in the business world has a direct correlation with success because it involves the courteous treatment of consumers who have the option of going to a competitor. From an HR perspective, think about your workplace engagement and retention rates.
The definitive factors of empathy are compassion, and recognition. Compassion is an active emotional response to another person's pain or suffering that moves people to act in a way that will either ease the person's condition or make it more bearable.
While empathy is usually passive and sometimes private, compassion is a component of empathy that is often recognizable and motivates others to act in the same way. Recognition is judgement and feedback regarding an individual's contribution, especially in terms of motivation, dedication, and overall performance in an organization.
The benefits of empathy. In the business world empathy is not only for the HR department. Empathy helps us to understand individual behaviors in certain situations and explain motives. To be fully empathetic, an individual should try and put themselves in the position of others and seek to see things from a different point of view.
This is not to imply that you should advise your management team to change their direction at the recommendations of their employees, but to help them recognize they'll get a lot more support and respect from a staff who knows they've been listened to and feels that their supervisor knows what they're going through.
This contributing factor to empathy is compassion. Experiencing compassion at work generates positive emotions, attitudes, and behaviors. Gone are the days of asking the staff to check their problems at the door. Take any customer service industry for example. As an HR manager sometimes, the only way to guarantee a warm smile or positive attitude requires to act the part of counselor.
It's important your workforce managers understand this. You and your managers will frequently hear stories of marital problems, the need for more hours, transportation, or child care issues. Establish an Employee Assistance Program to help those in need and promote it with your management team's help.
Educate your managers on the facts regarding your company's compensated or uncompensated leave policy, in addition to the Family Medical Leave Act, for an employee or an employee's family who has become ill.
Another great way to show you care is through recognition, or acknowledging the good behavior and performance of others. Have you helped your leaders put an employee recognition program in place?  Are contests and incentives part of your manager's weekly or monthly routine?
According to a survey conducted by Office Team, a California based firm, who questioned 150 executives and 571 employees from among the nation's largest companies, failing to recognize employee achievements, was listed as a major contributor to negative employee morale.
Both groups agreed that the best remedy were unexpected rewards such as gift certificates or tickets to sporting events. Incentives can cost money which could be difficult for an organization that does not have an employee appreciation budget. Consider trading products or services with other area businesses to offer as rewards. Take suggestions on what employee incentives should be.
Think of an example of how your organization recognizes others. How does your company's current reward and recognition system contribute to, or deflate employee motivation, positive morale, and retention?
Let's review the definitive factors of empathy.
Empathy is the ability to share the feelings or emotions of others.
To be fully empathetic an individual should seek to see things from another's point of view.
Experiencing compassion at work generates positive emotions, attitudes, and behaviors.
Recognition is a great way to acknowledge the good behavior and performance of others.
When cost is a factor consider trading products or services with other businesses to offer as rewards.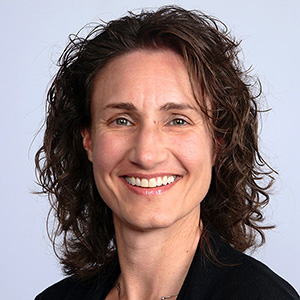 Instructor:
Dawn Tedesco
Dawn Tedesco has over twenty years' experience in operations and human resources management in the hospitality industry. Dawn has designed, developed, and facilitated training for several large organizations and specializes...
Dawn's Full Bio
HR Courses
Human Resources Training Programs
Self-paced HR Courses
The following HR courses are self-paced (asynchronous), and qualify for both SHRM and HRCI recertification credits. These courses are included in the HR Recertification Subscription.