Lesson:
Key Elements of Organizational Culture
Module: Organizational Culture
Lesson Type: Video
Lesson Duration: 5:09
Lesson Content
The next key element is involvement in Day to Day Operations. Communication is the lifeblood to organizations. Without effective communication organizations can drift without any direction. Without effective day to day communication organizations cannot empower their workforce to make decisions to succeed and accomplish organizational goals.
Effective communication skills can influence leader/employee relationships, performance evaluations, and member satisfaction. An organization without daily and constant communication will require additional time and costs to be productive. The following questions will help determine the level of leader and member involvement required for the organization's culture and environment.
Do your employees know what the organizations goals are and why?
Are they well informed of new company initiatives and in a timely manner?
Are they empowered to take control of situations, do they have the authority to take action contributing to the overall organization?
Do employees have an understanding when problems occur and why?
Do employees ever handle difficult coworker, or partner situations?
Are employees able to reach out to clients to maintain existing relationships and create new ones on their own or do they need to go through leadership for this?
Do they have regular departmental meetings where tasks get assigned for completion?
The third key element is employee morale. An employee's morale is their emotional or mental state in or about the organization they're involved with.
A good measurement is the key of cheerfulness or confidence organization members have especially in the face of hardship, opposition, or times of change. A leader's impact on employee motivation and morale is immeasurable. Feeling valued by leadership is the key to positive motivation and morale.
Encourage leaders to spend time with employees, set the expectation, use powerful and positive words, and provide consistent feedback. These are positive actions leaders can use to send a message that their workforce is important and respected in the organization.
Here is a list of questions to help determine if organization members feel valued by leadership and display confidence and a positive attitude about the organization they're involved in:
Do leaders know their employees' career goals? Do they encourage one on ones?
Are employees ever publicly encouraged or acknowledged?
Do leaders and members of the workforce take a personal interest in each other?
Are similar pay structures or benefits offered to similar jobs, roles, and classes?
Do members work in a diverse environment?
The fourth element is opportunities for creativity and Innovation.
Organizational creativity is usually a self-initiated activity sometimes within the structure of a job description or leadership role. When employees pick an issue they are passionate about, they are typically more creative. The fact that they feel empowered to experiment, sometimes even outside their role, means that they feel comfortable in exploratory mode.
Their motivation is much greater and as a result fresh insight and unexpected connections are more likely to occur. Further, employees have the confidence that their unanticipated exchanges will be accepted and communicated throughout the organization.
Creativity and innovation are two of the most important resources an organization can rely on for solving its problems and exploiting its opportunities. Creativity and innovation help organizations effectively compete in their environment.
The following list of questions will help determine if employees are motivated to experiment and explore topics they value.
Are leaders and employees trusting of each other?
Are employees encouraged to share truthful information, including critical feedback with the appropriate individuals?
How involved are employees with problem solving?
Does the organization encourage the use of technology?
Is calculated risk-taking encouraged?
Are employees encouraged to get involved in the community?
Does your organization offer an employee match for charitable donation contributions?
Does your organization recycle?
Are workforce members allowed to emphasize on emotions in matters that appeal to them?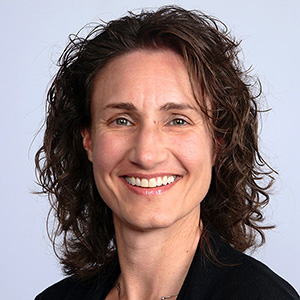 Instructor:
Dawn Tedesco
Dawn Tedesco has over twenty years' experience in operations and human resources management in the hospitality industry. Dawn has designed, developed, and facilitated training for several large organizations and specializes...
Dawn's Full Bio