Lesson:
Examples of Responsibility
Module: Value of Responsibility
Lesson Type: Video
Lesson Duration: 2:15
Lesson Content
What are a few examples of responsibility?
Let's start with a very well-known coffee company. When it comes to being responsible Starbuck's sets the example. Starbuck's holds its employees, vendors, and neighbors in high standards.
The company is committed to offering its part-time and full- time employees health benefits, a rarity for the hospitality industry. Despite the fact that Starbuck's now pays more in employee health benefits than it does for raw materials for coffee each year, they continue to offer the service.
When Ethiopia lost millions of dollars in coffee trade as a result of Starbuck's putting a trademark on three of the country's most popular types of coffee, they initiated an agreement to balance the profits to satisfy Ethiopian farmers. This shows that Starbuck's does behave responsibly and is willing to sacrifice profits for principles.
The individual level of responsibility and accountability in a position can vary, however few can compare to the degree that comes from being a Paramedic. A Paramedic must be self-disciplined and function independently in a non-structured environment that is constantly changing.
A Paramedic is held personally responsible legally, ethically, and morally for the safe administration of several drugs including narcotics and must be able to apply knowledge and skills to help patients through trauma.
The Paramedic must be capable of providing advanced life support techniques and remain calm and focused in the position through difficult and stressful circumstances. Having excellent judgment and being able to prioritize decisions to act quickly in the best interest of the patient is another requirement. An individual cannot be a successful Paramedic unless they take the time to fully educate themselves on the skills of the job.
To quote a famous musician and singer-songwriter, Bono, "I could never be a politician because I think I am too selfish, and I think I like to have fun…the right to be irresponsible is a right I hold dear."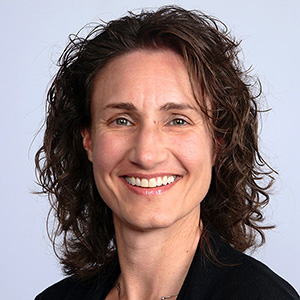 Instructor:
Dawn Tedesco
Dawn Tedesco has over twenty years' experience in operations and human resources management in the hospitality industry. Dawn has designed, developed, and facilitated training for several large organizations and specializes...
Dawn's Full Bio
HR Courses
Human Resources Training Programs
Self-paced HR Courses
The following HR courses are self-paced (asynchronous), and qualify for both SHRM and HRCI recertification credits. These courses are included in the HR Recertification Subscription.