Module: Organizational Ethical Opportunities
Lesson Type: Video
Lesson Duration: 3:22
Lesson Content
A code of conduct is an ethical guide and an organizational directive. A code of conduct could be a set of simple and generic principles suggesting members to follow the law, act honorably, and treat each other with respect, however it is usually a detailed standard for the proper way to act based on the values and beliefs that make up the organization's corporate culture.
A code of conduct is the best place for employees to get answers regarding acceptable behavior at work, and most resemble a set of policies and procedures for ethical decision making and organizational compliance. As the HR Manager for your organization, you can add a great deal of value by working with fellow leaders to develop the right codes.
A code of conduct can include the standards for acceptable client, coworker, and supervisor relationships, privacy, safety, integrity, drug and alcohol use, accepting gifts, hiring family or friends, additional outside employment, keeping confidentiality, dress code, and intellectual property among many other items discussed in Module One.
By communicating to employees both what is expected of them and what punishments they face if they violate the rules, codes of conduct curtail opportunities for unethical behavior and improve ethical decision making.
Let's talk about being "off the job" for a moment. There are limited but certain conditions where employers have an interest in their employee's off-the-job conduct. Employees of government or public entities have a constitutional right to privacy that protects them from most employer monitoring of, or even inquiring about, their off-the-job conduct.
For public employers, monitoring employees is off limits. Usually the conditions where employers have an interest in employee's off-duty situations are limited to the employer's interests being injured by illegal or criminal activities.
In the private sector, a number of laws prohibit employers from intruding into their employees' lives outside of work. Some state constitutions specifically provide for a right to privacy, which prevents private employers from looking into their employees' off duty activities. If employers choose to address the issue with employees in their code of conduct then they can take an open ended approach to justifying their investigation.
Consider this excerpt from Verizon Wireless regarding Off the Job Misconduct.
"In order for the company to determine whether off the job conduct could impair work performance or affect the company's reputation or business interests you must promptly report to the Compliance Guideline: (1) any arrest pending final resolution or conviction for any felony (or state or local law felony equivalent); (2) any arrest pending final resolution or conviction for a crime involving dishonesty, assault or battery; or (3) any other arrest pending final resolution or conviction which may affect your ability to perform your job or otherwise affect the company's business interests."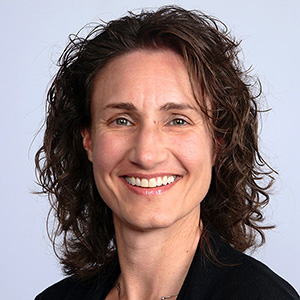 Instructor:
Dawn Tedesco
Dawn Tedesco has over twenty years' experience in operations and human resources management in the hospitality industry. Dawn has designed, developed, and facilitated training for several large organizations and specializes...
Dawn's Full Bio
HR Courses
Human Resources Training Programs
Self-paced HR Courses
The following HR courses are self-paced (asynchronous), and qualify for both SHRM and HRCI recertification credits. These courses are included in the HR Recertification Subscription.