Lesson:
Introduction and Course Welcome
Module: Making Good Ethical Decisions
Lesson Type: Video
Lesson Duration: 2:39
Lesson Content
Many of us have been witness to the devastating financial crisis in which greed and the bottom line lead to the downfall of several organizations. Well publicized scandals, including that of Enron, created and increased the amount of distrust from Americans regarding businesses.
Organizations have a growing need for its employees to question whether specific business practices are acceptable, to use values, knowledge, and experience to recognize issues, and to resolve those issues by making good ethical decisions reflecting business and society. As an HR Professional, it's imperative for you to continually foster a work environment grounded in such principles.
This course will help you make good ethical decisions regarding business and society using values, knowledge, and experience to recognize and resolve ethical issues within your organization. It will make you more inclined to ask questions of whether specific business practices are acceptable and inform you on what to do when they aren't.
I'll start by giving an overview of what ethics is and introduce the 6 organizational values. Throughout the modules, I'll address each value including Trust, Empathy, Fairness, Truthfulness, Responsibility, and Organizational Citizenship. I'll provide both strategies and examples for each value. In the final modules, number 8 and 9, I review elements of Organizational Culture and Organizational Citizenship opportunities. During the conclusion I'll provide a few closing remarks.
The learning objective is to increase the awareness of organizational ethics and decrease the level of ambiguity among employees of the organization regarding good ethical decisions. Human Resources professionals like yourself are in the perfect position to take the lead in establishing a fair, morally principled workplace. I hope that you can leave this program as a better advocate for the values and principles that your organization embraces.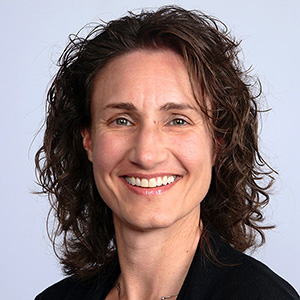 Instructor:
Dawn Tedesco
Dawn Tedesco has over twenty years' experience in operations and human resources management in the hospitality industry. Dawn has designed, developed, and facilitated training for several large organizations and specializes...
Dawn's Full Bio