Lesson:
Reporting an Ethics Violation
Module: Organizational Ethical Opportunities
Lesson Type: Video
Lesson Duration: 2:38
Lesson Content
Despite the fact that many organizations have ethics and compliance programs requiring all members to report any suspected or observed wrongdoing; several individuals do not report cases under the assumption that they are protecting their coworkers, partners, leaders, organization, or themselves. In truth, they are putting their organizational assets and personal reputation at risk.
It's not disloyal to report unethical observations. In many organizations, employees are required to report any observed or suspected wrongdoing. Not reporting these circumstances can directly affect an organization.
First, violations, or even the news of involvement in a possible violation, can affect clients, investors, and communities who may refuse to support the organization in future endeavors.
Second, an organization relies on its reputation to attract and retain its employees.
Finally, the organization will be responsible for any costs associated with violations including legal fees and penalties imposed by courts or compliance administrators.
To recognize and report wrongdoings and violations, individuals need to be familiar with the standards of conduct and other policies and procedures of the organization. Some organizations allow for reporting by contacting Leadership, Human Resources, an Ethics Office, Legal Department, or an Open Member Hotline.
In most cases, it's best to ask Human Resources, you in fact, about the reporting process and the ethical issues. Contacting either Human Resources or an Open Employee Hotline allows for confidentiality and limits the perception that an individual is just spreading gossip.
It is important that individuals do not discuss, mention, or make any allegations outside the reporting process. Individuals making a claim should remain impartial, simply state the issues, and should have verifiable information to support their claim. Reporting unethical behavior is the correct thing to do. Ethical conduct occurs when individuals apply meaningful standards to their own behaviors and hold others accountable for the same.
Work with your leadership and seek the input from a legal professional to develop an appropriate reporting process.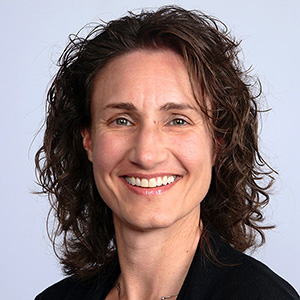 Instructor:
Dawn Tedesco
Dawn Tedesco has over twenty years' experience in operations and human resources management in the hospitality industry. Dawn has designed, developed, and facilitated training for several large organizations and specializes...
Dawn's Full Bio
HR Courses
Human Resources Training Programs
Self-paced HR Courses
The following HR courses are self-paced (asynchronous), and qualify for both SHRM and HRCI recertification credits. These courses are included in the HR Recertification Subscription.