Lesson:
Mission Statement
Module: Organizational Culture
Lesson Type: Video
Lesson Duration: 5:34
Lesson Content
The mission statement of an organization communicates the purpose and aim of the organization. The mission statement can be used to resolve differences between stakeholders such as employees, managers, executives, stockholders, board of directors, customers, suppliers, distributors, creditors, governments, unions, competitors, and the general public since stakeholders are affected by an organization's strategies.
An organization's mission should communicate visionary goals and contain core values and purpose. When the values and goals of the organization are already established, determining the mission statement is easy. The mission statement simply communicates and describes the value and goals.
Mission statements can be either long and definitive, or short and wide scope. Let's look at some different examples among different industries:
Arby's Restaurant Company, the quick casual restaurant corporation is, "To provide an exceptional dining experience that satisfies our guests' grown-up tastes by being ""Cut-Above"" in everything we do."
Tutor Time Child Care and Learning Center. "We are an international leader in child education and family solutions, which impact and inspire lifelong learning."
Zappos, the well-known web-based shoe store, "Our goal is to position Zappos as the online service leader. If we can get customers to associate the Zappos brand with the absolute best service, then we can expand into other product categories beyond shoes."
Point West Credit Union in Portland, Oregon, "Building lifelong relationships one member at a time."
The Salvation Army in West Nyack, NY, "Its mission is based on the bible. Its ministry is motivated by the love of God. Its mission is to preach the gospel of Jesus Christ and to meet human needs in His name without discrimination."
America First Credit Union in Riverdale, Utah, "Our mission is to provide personal financial services of a superior quality to the members/owners; our chief concern being their financial well-being. We will use automation and technology to support a highly trained group of volunteers and staff. Professional managers will be accountable for the quality of service and will be given sufficient flexibility in implementing policy. Professional marketing will provide aggressive programs to sustain and increase growth. We will not sacrifice quality of present services to seek growth. In order to provide quality member services, the credit union must remain financially sound and secure."
You can see from the above examples that mission statements vary in size, goals, definitive factors, values, and expected outcomes based on the organization's ideology. Let's breakdown a few.
Take Zappos'. Their purpose is with the fact that they are a web-based shoe store that focuses on the value of great service. Their goal is to position their company as the online service leader so that they can expand into other product categories beyond shoes.
Zappos' answers the question of why they are here or who they are, what they intend to do, and how they intend to do it.
How about American Credit Union?
Who are they? What is their purpose? American Credit Union is a credit union that provides personal financial services of a superior quality to their members and owners for their financial wellbeing. What is their goal?
Their goal is to be the primary financial institution of their members by maintaining quality service. How are they going to do this, what values will be associated?
They'll use automation and technology, managers will be held accountable and given flexibility in implementing policy, marketing will sustain and provide growth without decreasing quality by remaining financially sound and secure.
As you can see AFCU is much more strategic and detailed in their approach to defining their goals and purpose.
What about your organization? Use the following set of questions to review and analyze the mission statement.
Is your organization's mission statement clear on its purpose and goals?
Has this mission statement been explained to you before?
Are the values associated with your organization defined throughout the statement?
Based on your assumptions, knowledge, and experience with your organization, would you add anything to your mission statement to clarify the company's values, purpose, or goals? Why or why not?
Which organizational values are you personally aligned with?
Give an example of how either you or your department has exemplified this mission statement.
Give an example of how upper management has exemplified this mission statement.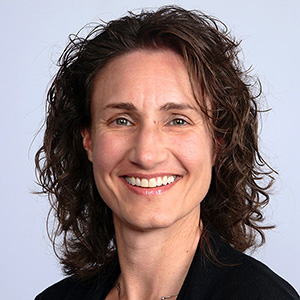 Instructor:
Dawn Tedesco
Dawn Tedesco has over twenty years' experience in operations and human resources management in the hospitality industry. Dawn has designed, developed, and facilitated training for several large organizations and specializes...
Dawn's Full Bio
HR Courses
Human Resources Training Programs
Self-paced HR Courses
The following HR courses are self-paced (asynchronous), and qualify for both SHRM and HRCI recertification credits. These courses are included in the HR Recertification Subscription.