Lesson:
Ambiguity in Decision Making
Module: Organizational Ethical Opportunities
Lesson Type: Video
Lesson Duration: 7:38
Lesson Content
We discussed values in earlier lessons and their importance in the good ethical decision-making process. We examined the values of, trust, empathy, fairness, truthfulness, responsibility, and organizational citizenship.
If individuals believe that these common values are incorporated in their daily lives already then why do we still hear about unethical acts such as theft, harassment, gossiping, accounting fraud, and conflicts of interest in government, at work, school, or church?
Simply hiring "good" people does not make a "good" organization. Individuals are motivated and influenced by a variety of personal interests and values.
How do we align Goals and Values? Consider this example. Bill is a new employee. When Bill first joins the company he is concerned about working conditions, pay, and job security.
These things are immediate priorities. After some time on the job Bill feels he has satisfied these needs and begins to focus on developing good interpersonal relations with coworkers. When this is accomplished, and these needs are met Bill wants to advance to a more challenging job, perhaps a promotion.
Bill learns that a promotional opportunity would require him to travel frequently. It would be difficult for Bill to travel since he has a family with young children, so he decides not to work toward a promotion.
Bill's company has a corporate structure that focuses on employee growth from within. Bill's supervisor used to have Bill's job. The company's culture has always motivated individuals to focus on the goal of getting promoted. Bill and his company do not put the same emphasis on the value of time away from work.
Therefore, if Bill stays with the company, he could be in a position to make an unethical decision to hire someone in the role beneath him who he knows will not have the ability to be promoted into his job.
The organizational structure would dissolve, and the corporation could not continue to be productive or grow if employees such as Bill wanted to remain in the same job forever.
Indeed, research has established that in the workplace the organization's values usually have greater impact on decisions than a person's own values; however, Bill should have taken greater responsibility to learn the company values, policies and behaviors that create its ethical culture.
In addition, during the early stage of Bill's employment his corporate leaders should have identified the key values, communicating the need for Bill to establish goals for getting promoted.
Refer back to the Four Guiding Principles of Organizational Culture. Here are some actions or questions that Bill's supervisor should have asked or taken to avoid the workplace conflict used in the previous example:
Does Bill know what the expectations of working together are?
What are Bill's career goals? Bill's supervisor should also encourage one on ones.
Does Bill know what the organizations goals are and why?
A problem arises with Fairness with what some consider, and others don't consider, as just. We discussed justice in Lesson 4 as an evaluation of the fair treatment of others. Justice deals with the issue of what individuals feel they are due based on their rights and performance in an organization. Ambiguity in ethics occurs when individuals have differing opinions on what they are due and what is just.
Consider this. A college student considers behavior in the workplace such as taking home pens, pencils and other small office supplies as theft and unethical, however this same student says that occasionally cheating on papers and tests is justifiable behavior because she is required to take several courses that she will never use in her field anyway. That same student thinks that violence toward another student at school is unacceptable behavior except in a case for settling an argument where the aggressor is right or seeking revenge.
Consider a few of these other examples of ambiguity:
A salesperson offers a bribe to a customer to secure a large contract. Why does this individual not see this act as unethical? His/her personal moral philosophy says that this act is ethical and just because it is a value of the company he/she works for to maintain a successful career by getting promoted. Securing a large contract will help the salesperson reach that goal.
A male employee of the company frequently uses the word "honey" to greet his female customers. He may be from somewhere that term is commonly used. Does it matter if he addresses his coworkers as such? How about if a woman did the same?
Before the government regulations appeared, tobacco manufacturers choose not to allow negative research to appear on cigars and cigarettes warning consumers of the dangers to their health.
And finally, let's consider The Wal-Mart Story.
The Wal-Mart Corporation has a well-known corporate culture. It also has a Global Ethics Office and Statement of Ethics which includes the company's Three Basic Beliefs and Guiding Principles, with example of How to Lead with Integrity in the Workplace, Marketplace, and Community. Wal-Mart also dedicates this statement to explaining what to do and who to contact if you are witness to, or victim of an unethical act.
Wal-Mart is one of the most charitable giving companies in the world. They are usually noted on "Fortune's 20 Most Generous Companies" list and frequently contribute more than $1.4 billion in cash and in-kind gifts as charitable donations. In addition, Wal-Mart employees contribute more than a million hours of their time outside work annually to volunteer causes.
Unfortunately, despite their standards, Wal-Mart is frequently the target of criticism for its employment practices and its effect on the larger economy and community. Wal-Mart is responsible for the largest gender discrimination lawsuit in history, alleging that women who worked at Wal-Mart were given less pay and less chance at promotion due to gender.
Wal-Mart has also been criticized by various others such as labor unions, community organizations, religious organizations, and environmentalists for foreign product sourcing, poor treatment of suppliers from unsafe facilities, security practices that monitor employees for fear of union organizing and offering prices that are so low that smaller community businesses cannot compete.
Does Walmart's emphasis on charitable giving, good will, or the value of organizational citizenship overlook Walmart's unfair labor practices and treatment of others? This may be a much larger example of ambiguity and the decisions that Wal-Mart see as just and fair.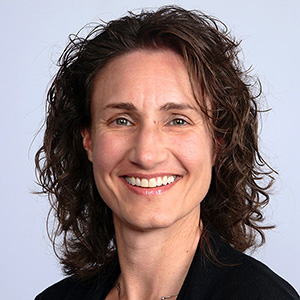 Instructor:
Dawn Tedesco
Dawn Tedesco has over twenty years' experience in operations and human resources management in the hospitality industry. Dawn has designed, developed, and facilitated training for several large organizations and specializes...
Dawn's Full Bio
HR Courses
Human Resources Training Programs
Self-paced HR Courses
The following HR courses are self-paced (asynchronous), and qualify for both SHRM and HRCI recertification credits. These courses are included in the HR Recertification Subscription.