Lesson:
Intro to Organizational Culture and Expectations
Module: Organizational Culture
Lesson Type: Video
Lesson Duration: 3:16
Lesson Content
An organization's culture describes the psychology, attitudes, experience, beliefs, values, goals, norms, and methods of problem solving shared by its employees. This controls the way individuals act with each other inside and outside the organization.
Some company's histories are so strong that they have built a well-known culture on virtually their character alone.
One example would be Newman's Own whose philanthropic legacy is carried on by the fact that all of its profits after taxes go to progressive causes.
Southwest Airlines has a caring culture that associates itself with a long-standing reputation for concern for its employees.
Organizational culture has many definitions as it is heavily influenced by the industry in which it operates; its geographical location, history, and member personalities. Organizational culture can be expressed formally through memos, written codes of conduct, handbooks, manuals, forms, and ceremonies.
It can also be expressed informally with direct and indirect communication, informal dress codes, working late, and participation in extracurricular activities. HR Managers are in a special position to help influence and drive the right culture which has several key elements that can be categorized into the following four guiding principles:
Organizational expectations, Daily involvement in day to day operations, Employee morale, and Opportunities for creativity and innovation.
First, why are Organizational Expectations Important? When perceived organizational and managerial expectations do not match employee preferences in ethical decision-making, feelings of conflict will increase. It is important that the expectations meet those of organization members for continued commitment.
The following questions will help determine if the organizational member will match the organization's culture and environment. These questions can help determine if organizations and its members or employees clearly communicate and understand their defined values and organizational expectations:
Do job or role descriptions exist?
Do leaders explain to employees what the expectations are of working together?
Do supervisors meet with individual staff members at least once a week?
Does leadership embrace truthful communication also?
Do employees receive handbooks explaining policy and procedures during orientation?
Do all employees receive performance feedback to help them succeed?
Are employees encouraged to take responsibility for their own development?
Do employees have opportunities for professional development?
Do employees complete organized training and is it effective?
Have job or role descriptions changed in the last 12 months?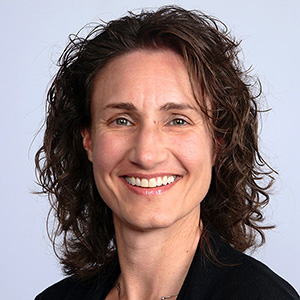 Instructor:
Dawn Tedesco
Dawn Tedesco has over twenty years' experience in operations and human resources management in the hospitality industry. Dawn has designed, developed, and facilitated training for several large organizations and specializes...
Dawn's Full Bio