Lesson:
Examples of Organizational Citizenship
Module: Value of Organizational Citizenship
Lesson Type: Video
Lesson Duration: 2:48
Lesson Content
Let's talk about a few examples of Organizational Citizenship
British Airways has been advertising responsible air travel since 1984. They have reduced their use of public water by 70% by using ground and rainwater. Around 97% of their construction waste has been recycled and over 50,000 plants, shrubs, and trees were planted as part of the site's landscaping.
Tracy has been employed with her company for six months. She enjoys her work, and likes the people she works with. She has just bought her first home. Tracy is an advocate for environmental protection and volunteers at the Nature Conservancy Center. Tracy works for a company that does not recycle because the company manager has decided that it is too expensive and time consuming to order recycling bins.
Tracy's core beliefs and values know that everyone must do their part to save the environment and not increase landfills with waste, but doing so goes against the wishes of her supervisor and could jeopardize her job. If Tracy does not follow her supervisor's wishes to throw paper and plastic trash in one bin like everyone else she could be labeled as a troublemaker and be fired for insubordination. Even though the company Tracy works for is socially irresponsible their behavior is legal. Tracy decides to confront her boss on the topic of incorporating recycling within the company.
Every year the local Chamber of Commerce contacts Leslie at her deli for a large donation. The Chamber holds an annual road race to support the local food bank. There are many volunteers for the race and Leslie has donated bagels to feed them for several years now. Leslie likes helping the community and knows that her charitable donation is for a good cause; however this has been Leslie's worst year in business. Sales have been down for several months now and Leslie doesn't know why. Leslie has taken a drastic decrease in income and is afraid that this year's large donation will add to that.
This year the event coordinators have decided to hand out coupons for the deli that can be redeemed after the race. The Chamber has also asked Leslie for a catering menu for an upcoming state-wide meeting. Leslie decides to donate again this year since there are other incentives for her business.
It was Albert Einstein that once said, "My passionate sense of social justice and social responsibility has always contrasted oddly with my pronounced lack of need for direct contact with other human beings and human communities."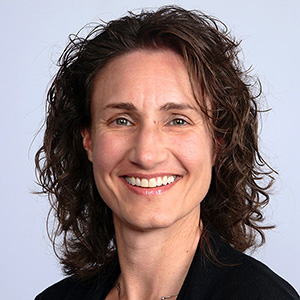 Instructor:
Dawn Tedesco
Dawn Tedesco has over twenty years' experience in operations and human resources management in the hospitality industry. Dawn has designed, developed, and facilitated training for several large organizations and specializes...
Dawn's Full Bio
HR Courses
Human Resources Training Programs
Self-paced HR Courses
The following HR courses are self-paced (asynchronous), and qualify for both SHRM and HRCI recertification credits. These courses are included in the HR Recertification Subscription.