Lesson:
Definition of Fairness
Module: Value of Fairness
Lesson Type: Video
Lesson Duration: 8:39
Lesson Transcript
Fairness promotes long-term relationships since it deals directly with the equitable treatment of others despite unjust behavior. The definitive factors of fairness include equality, impartiality, honest communication, and justice.
Equality is an ideal of uniformity in treatment or status by those in a position to affect either. Impartiality is a decision that is made regarding an individual on none other than consideration of what is fair and just for that individual.
Honest Communication is necessary. It's a combined effort of reaching a mutual understanding in which participants exchange truthful information and share meaning. Honest communication allows for what needs to be said to one individual and what needs to be said to another, and justice which is integrity and equity in dealing with each other, conformity to the principles of righteousness in all things.
What are the benefits of fairness? Fairness refers to the equal and impartial treatment of others by supervisors and co-workers regardless of age, race, gender, national origin, disability, religious beliefs, or sexual orientation.
When using the word fairness in business most first think of the word as an advocate for workplace rights and a determinant for workplace problems. The truth is that fairness provides people and organizations with an effective and sustainable solution for preventing, resolving, and managing workplace conflicts.
So, what is the best way to be fair? In the workplace, I recommend these 3 tools: explanation, clarification, and honest communication.
First, employees like to feel involved, updated, and knowledgeable about their jobs. Ensure you remind your management team of the importance in explaining the reason for the new sales program or operating hours to their direct reports. There will be less anxiety and reason to complain about the changes with this level of communication.
Second, recommend they clarify any matters about the changes while allowing the team members to ask any questions. Tell them to make the vision and goals of the program clear and set the expectations for employees. This will help eliminate any future problems or uncertainties and lead to enhanced productivity. Employees will feel like they've been fairly included in the new processes and appreciate the support.
Lastly, not all changes will be positive and being honest about the potential risks will leave the team better prepared for the outcome and feel the company was fair in discussing the possibilities through initial concerns. As you can see, fairness plays an important role in boosting employee morale.
Discussing equality in the workplace also implies the legal obligation an employer has with anti-discrimination legislation. A good way to establish equality is through diversity and inclusion, where employers benefit from valuing a varied workforce, using people's talents in the best way possible regardless of their background.
Immediately addressing a situation upon receiving a complaint, such as harassment or discrimination, will benefit both the employer and employee. You, in HR, must act very quickly to ensure your employer avoids a lengthy lawsuit and eliminates offensive behavior before it becomes severe and pervasive.
According to a workplace study, employees who felt they worked in a fair workplace were more likely to engage in behavior that was helpful to co-workers and the organization such as staying late to get things done on time when necessary.
The government's ethics rules and Federal Acquisition Regulations state that federal personnel may not solicit or accept gifts offered because of their federal positions or offered by a "prohibited source," which falls into several categories.
A whistle blowing policy is intended to protect any individual employed who raises concerns of another. Considerations for concern include incorrect financial reporting, unlawful activity, or violations to the code of conduct policy.
A whistle blowing policy would protect the complainant from harassment or victimization usually through confidentiality and an investigation regarding the complaint. A well-publicized whistle blowing policy will encourage individuals to come forth when they witness inappropriate behavior.
A conflict of interest involves a situation in which employees of a company have significant financial or other personal considerations that may compromise, or have the appearance of compromising, their professional judgment or integrity in fulfilling employer obligations. Such examples would include nepotism or favoritism in awarding contracts.
Nepotism is the act of favoring relatives or friends in the workplace. Nepotism occurs when employers favor relatives or personal contacts in making employment decisions with little or no regard for anything but their personal relationships. One example is with hiring or promoting relatives solely because they are family members with no consideration of the qualifications or merit of other job candidates or employees. Another consideration is when a reasonable employee quits solely because of a recent organizational change stemming from nepotism that made working conditions extraordinarily intolerable.
This might also be considered for a wrongful discharge claim. Some employers have anti-nepotism policies based on marital or family status and some might limit the status to an employee and supervisor relationship only. Currently, there is not a universal nepotism law that prohibits it in all states, and some states do consider anti-nepotism policies discriminatory based on marital status. Typically, when states have passed anti-nepotism legislation it has been in regard to public sector employment.
From formation through administration, contracting with the federal government is a highly regulated process. Where commercial contracting is generally governed by the Uniform Commercial Code and the common law, federal government contracting is governed by statutes and regulations.
To instill fairness the U.S. Government imposes obligations on its contracts through the application process such as with affirmative action, drug-free workplace, subcontracting, and minimum employee wages.
Let's review the definitive factors of fairness.
Fairness refers to the equal treatment of others regardless of age, race, national origin, gender, religious beliefs and sexual orientation.
Fairness provides people and organizations with an effective solution for preventing, resolving, and managing workplace conflicts.
The best way to be fair in the workplace is through explanation, clarification, and honest communication.
Federal Acquisition Regulations provide that federal personnel may not solicit or accept gifts.
Two examples of a conflict of interest are nepotism and favoritism in awarding contracts.
The federal government requires a highly regulated process for contracting to help ensure equality.
As Rupert Murdoch once put it, "The buck stops with me, but I can tick off dozens of very good senior executives that are responsible for hundreds or thousands of people who work for me."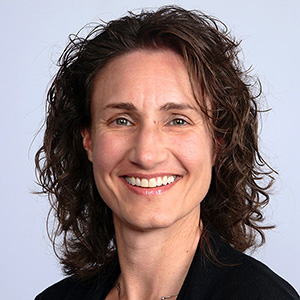 Instructor:
Dawn Tedesco
Dawn Tedesco has over twenty years' experience in operations and human resources management in the hospitality industry. Dawn has designed, developed, and facilitated training for several large organizations and specializes...
Dawn's Full Bio
HR Courses
Human Resources Training Programs
Self-paced HR Courses
The following HR courses are self-paced (asynchronous), and qualify for both SHRM and HRCI recertification credits. These courses are included in the HR Recertification Subscription.