Lesson:
Incorporating Fairness
Module: Value of Fairness
Lesson Type: Video
Lesson Duration: 2:30
Lesson Content
There are a number of ways to incorporate fairness into the workplace, some of which you may already have in place.
First, from a policy standpoint, have a clear and defined non-discrimination policy with respect to conditions of employment including hiring, promotions, terminations, and compensation that includes federally protected classes such as age, race, gender, religion, national origin, disability, and sexual orientation.
Remember to publicize a whistle-blowing policy and caution managers about giving and accepting gifts. Train your management team and provide annual refresher sessions.
In addition, work with managers to develop and implement a progressive system of discipline including a verbal warning, a written warning, suspension, transfer or demotion, and discharge. Provide an employee manual regarding information on prohibitions and expectations.
It's also important to allow employees access to their own employment record. This is mandatory in some states. Over 50% of major national companies now have written guidelines for allowing employees access to their personal files. Honor employee's rights to privacy and provide feedback regarding performance to help them succeed. Publicize a whistle-blowing policy.
For benefits and compensation, offer domestic partner employee health benefits. Offer similar pay structures and salaries to both men and women in the same position or job class.
And the importance of diversity and inclusion cannot be discounted. Look to hire and maintain a diverse staff.
Next, encourage open and honest communication among team members by demonstrating attentiveness and authenticity yourself.
Finally, when receiving a complaint of harassment or discipline, address it immediately by investigating the complaint. A representative is responsible for interviewing all parties, such as the complainant, the accused, witnesses, and anybody else the representative decides is necessary. This information is then used to make a decision.
Taking these steps will truly help integrate fairness into your workplace.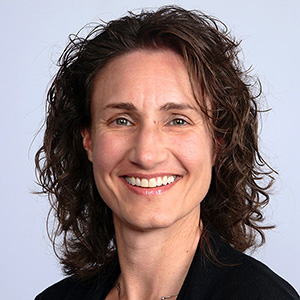 Instructor:
Dawn Tedesco
Dawn Tedesco has over twenty years' experience in operations and human resources management in the hospitality industry. Dawn has designed, developed, and facilitated training for several large organizations and specializes...
Dawn's Full Bio
HR Courses
Human Resources Training Programs
Self-paced HR Courses
The following HR courses are self-paced (asynchronous), and qualify for both SHRM and HRCI recertification credits. These courses are included in the HR Recertification Subscription.