Lesson:
Understand Goals & KPIs
Lesson Content
Once you understand the organization and how it generates money, it's time to take step number 2, understand the organization's goals and KPIs.
Let's take a moment to understand what a goal is. A goal is simply something we plan to achieve and we put steps in place to do it. There is almost an unlimited number of goal types. Your organization's business model and environment will dictate and define what goals are set by the leadership or management team. Typically, these are flowed down into the organization.
For example, during a business strategy session, leaders may create long-term goals with a typical target timeframe of 5 years or more. They'll break these down to shorter term goals. Then, your organization's high level long-term and short-term goals will be broken down at a department level including the department of human resources. So, the big question is…
What are the organization's goals and what metrics or Key Performance Indicators are attached to each one. Note, your organization may not use a Balanced Scorecard. Using one is a best practice but your team may have another method to capture this information. Once you know the organization's goals, it's time to ask a general, high level question…
How can HR (either your department or your workforce) impact the organization's goals? Essentially, you are looking to help solve a business problem or overcome a challenge by focusing on the workforce. Identifying the impact may be very straightforward or you may need to break the goal down further.
How can we break these goals down into smaller parts? By asking more questions.
First, how do the human resources or the people of your organization impact whatever that goal is?
Secondly, what programs and processes do you, in HR, implement to help the workforce that impacts these goals? We can replace the word "help" with another verb like identify, develop, improve, guide, reward and even promote.
Think in terms of each type of employee too. Remember, HR supports employees throughout the organization including senior leaders, middle management and individual contributors or those employees who don't have anyone reporting to them. Your program or process may vary depending on which employee is benefiting from it.
Finally, to help better understand your workforce and the organization's goals, it's important to check in with the other departments. Contact your colleagues in sales and marketing, finance, and operations. Remember no one should be working in a silo. All departments of your organization are interrelated and seeing how they are supporting the organization's mission and high-level goals including what metrics are being used, can help you in HR.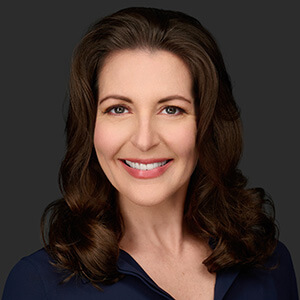 Instructor:
Christina Danforth
Christina A. Danforth, SHRM-SCP & SPHR, launched HR Jetpack in 2016 to support the development and professional growth of her fellow HR colleagues. She started her HR career in 2002....
Christina's Full Bio
HR Courses
Human Resources Training Programs
Self-paced HR Courses
The following HR courses are self-paced (asynchronous), and qualify for both SHRM and HRCI recertification credits. These courses are included in the HR Recertification Subscription.