Lesson Content
Learning about how to develop a business balanced scorecard is imperative to being a successful HR Business Partner. It provides an opportunity for the HR function to focus first on what's driving organizational performance and then turning attention to what will drive its department's performance. Bringing the two together not only demonstrates HR's connection to the organization but also its value.
Using Microsoft Excel, I'd like to show you how to build an HR scorecard, one not related to the business case I reviewed in previous lessons.
Let's build an example of an HR scorecard. While doing so, think about your HR team, maybe you're a team of one at this point. Consider your organization's strategy and identify ways you contribute through your activities and relate them to the four categories.
I've opened up Microsoft Excel. Note that I'm using a PC but the basic setup and menu should be very similar to that of a Mac. Now believe it or not, balanced scorecards can get pretty complicated but for our purposes today, we're going to keep it simple.
Let's start by highlighting and expanding the width of column A, B, C, D and E. And you'll notice the menu here to expand the width to 42.33. And I'd also like to expand rows 1, 2, 3, 4 and 5 so, once again, opening up our menu by right clicking. Go down to "row height" and we're going to bump this up to 100.
Now what I'd also like to do is change the font type and size for the entire scorecard. So let's go up here to the upper left hand corner and select it. So now you see that the entire worksheet is selected. And let's go back down into formatting our cells. You see that the font type appears and we type in Arial and 16 and hit, 'Enter'.
Now in the very top row here I'd like to type in our Balanced Scorecard subtitles including Category, Objective, Metric, Target and, finally, Action. You're going to notice that I'm going to bold each of these and I'd also like to change their position by going back down into formatting cells and I'm going to go into the Alignment tab and I'm going to ensure that each of these are centered and click, 'Okay'.
Now, in column A, in the remainder of the rows that we've expanded, I'd like to put in our Balanced Scorecard categories. So let's start with row 2 where I type in, Finance. Row 3, we type in, Customer. Row 4, Business Process and Row 5, Learning and Growth. And, once again, I want to highlight each of these cells and I'd like to bold and also I want to realign where the words sit. So rather than being at the bottom let's center them and click, 'Okay'.
Now, what I'd like to do is format our card to make it a little more distinct and a little more professional. So let's highlight each of these cells and give them black borders. And along the top here, I'd like to give this row a nice, light background color. And then finally, along the side, I want to distinguish each of these balance scorecard categories with another background color. And let's go with light gold.
I'd also like to highlight the empty cells in the middle here because what I want to ensure is that the text that we're entering will wrap so that it doesn't run into the next cell. So let's bring back up our format. Let's go to format cells. Go to the Alignment tab and ensure that the checkbox here is checked for wrapping the text. I also want to ensure that all the text is off to the left as opposed to being in the middle. So make sure that in the dropdown menu here you select, left indent. And then we go down to the bottom and click, 'Okay'.
Now, you have your HR scorecard template! It is ready for you to populate.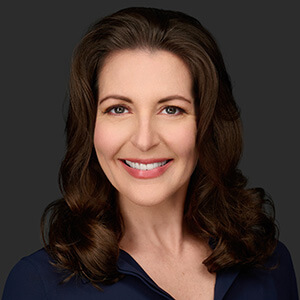 Instructor:
Christina Danforth
Christina A. Danforth, SHRM-SCP & SPHR, launched HR Jetpack in 2016 to support the development and professional growth of her fellow HR colleagues. She started her HR career in 2002....
Christina's Full Bio
HR Courses
Human Resources Training Programs
Self-paced HR Courses
The following HR courses are self-paced (asynchronous), and qualify for both SHRM and HRCI recertification credits. These courses are included in the HR Recertification Subscription.