Lesson:
Know the Business
Lesson Content
Step Number 1, know the business. In the beginning, it's all about fact finding. Understanding your organization and how it produces value for its customers is imperative. And it doesn't matter if your organization is for profit or not-for-profit. It is absolutely necessary to learn about its operations and have a working knowledge of its core activities. This information sets the foundation for HR's goals and metrics. Start by asking a basic question…
What is the organization's business model? So, in other words, what's the company's plan to generate money? This opens the door to a set of general questions which I'll list according to the following categories:
Category A, Business,
Category B, Customer,
Category C, Product/Service.
Category A, Business. This includes a handful of questions directly associated to the organization itself, its current status and operations.
Question number 1, how does it currently make money?
Question number 2, what is the organization's mission, vision and values?
Question number 3, where is the organization in the industry life cycle?
A quick note on this. For those of you who aren't familiar with an industry life cycle, it refers to which stage an organization is in, in its development. This ranges from being a fairly young in a start-up or introduction phase to being in a decline stage. Think about how this will impact your HR department. If your organization is in a start-up mode, you will be hiring like crazy and creating metrics to track those efforts. The opposite will be true if your organization is in a decline phase.
Question number 4, who is the competition?
Finally, for the business category, let's dig into some finances.
Question number 5, what is the financial health of the organization?
Talk with your Chief Financial Officer or office accountant to review the balance sheet, income statement and cash flow. These three statements explain the financial health of an organization. Partnering with your financial leader is a great way to learn the information and build a collaborative relationship.
Let's move on to Category B, Customer. It's all about the person or people you are targeting for your product or service.
Question number 1, who is the target customer?
Question number 2, what customer problem or issue are you solving with the product or service? Or what value is your organization delivering to the customer?
Question number 3, how is the organization acquiring and retaining the customer?
For Category C, Product or Service.
Question number 1, what is the product or service?
Question number 2, how is the product or service differentiated from the competition?
Question number 3, what parts or supplies are necessary to build and distribute the product or service?
And one final question that links to each of these categories. What's happening in the internal and external environment that may impact your business, customer or product? In other words, are there any forces that could help or hinder the organization? For example, has a new technology been recently discovered that could affect your market share?
You may notice two factors about these categories of questions. First, I've pulled together a series of questions that have helped me understand and define a business. If you were to speak with your business leaders, you may identify additional questions, some even particular to your industry. Secondly, you may notice a bit of overlap in the answers. While thinking through how the business makes money, you may be defining your customer and the value your organization brings to the market. The more you reiterate the information and see the connection between the question responses, the better enabled you'll be to serve as an HR Business Partner.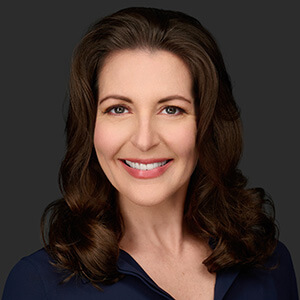 Instructor:
Christina Danforth
Christina A. Danforth, SHRM-SCP & SPHR, launched HR Jetpack in 2016 to support the development and professional growth of her fellow HR colleagues. She started her HR career in 2002....
Christina's Full Bio
HR Courses
Human Resources Training Programs
Self-paced HR Courses
The following HR courses are self-paced (asynchronous), and qualify for both SHRM and HRCI recertification credits. These courses are included in the HR Recertification Subscription.