Lesson:
Business Case Example - Step #2 (KPIs)
Lesson Content
A new product design, development and launch will mean a new set of key performance indicators (or KPIs). What will be those success metrics attached to the organization's goals?
Let's look at a Balanced Scorecard.
The first quadrant is finance. The finance team has decided to focus on tracking increased revenue from new product sales.
The second quadrant is customer. The leadership team wants to dominate the widget market with this new product line. Tracking increased market share will illustrate whether or not the company is meeting this goal.
The third quadrant is business processes. Widgets R Us is still focused on providing a high-quality product but must be careful in terms of costs and timing. Thus, the KPI for business processes is to improve operational efficiencies in production.
The last quadrant is learning and growth which probably speaks to all of us in HR. The business wants to measure improvements it makes in the use of technology and workforce skill set.
Remember, your organization's scorecard may be much more detailed and intricate. I've kept this organization's scorecard simple. It's a great way to start learning how best to build the right metrics.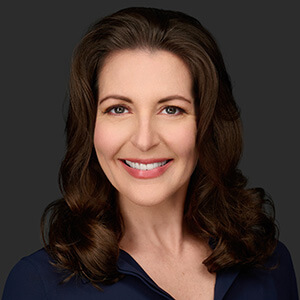 Instructor:
Christina Danforth
Christina A. Danforth, SHRM-SCP & SPHR, launched HR Jetpack in 2016 to support the development and professional growth of her fellow HR colleagues. She started her HR career in 2002....
Christina's Full Bio
HR Courses
Human Resources Training Programs
Self-paced HR Courses
The following HR courses are self-paced (asynchronous), and qualify for both SHRM and HRCI recertification credits. These courses are included in the HR Recertification Subscription.