Lesson:
Populating an HR Scorecard Template
Lesson Content
Let's populate part of our template with a few example objectives to help get you started on your own balanced scorecard.
So you've taken the time to understand your organization's strategy. Let's say, for example, you're in the retail business. Staffing needs fluctuate and communication with employees is important for retention. From a financial perspective, your business could use help impacting the ebb and flow of customer demand for in-store sales support. So as a result, your objective will be to create and implement a staffing strategy that will meet the needs of your brick and mortar locations. So let's type that here into the cell, to "create and implement a staffing strategy."
As for Customer, let's focus on your internal customer, employees and other departments and managers. To improve communication, specifically performance management, your team will provide a real-time feedback system that allows employees and managers to continually address questions or concerns instead of waiting for an annual review. So let's type that here, to "provide a real-time feedback system."
For Business Process, it's time to embrace technology. Your organization is lacking an up-to-date, user friendly employee self-service system, one where they can tap into their personal and professional information. This will also assist with improving communication. The overall objective is to identify a self-service HR information system that will not only make it easier to access data for the employee but also for the management team including you in HR. So let's type in an objective. "To identify a self-service HR information system."
Finally, for Learning and Growth, retention is an issue within your business. You've gathered feedback that developing career paths and assisting employees with following such paths should help the employee/employer relationship. So you get buy-in from your senior leaders to put an action plan in place for creating and communicating a series of possible careers within the organization. Now note, you'll need to collaborate with other management members to do this. So the objective, generally, would be to "create and communicate a series of possible careers within the organization".
Each of these objectives, could be more specific in which case a possible metric and target is more easily identifiable. In the Action column, you would enter whatever action must be taken to keep the metric on-target. And as you dig deeper into an objective and start to plan action steps, a credible metric will become more apparent.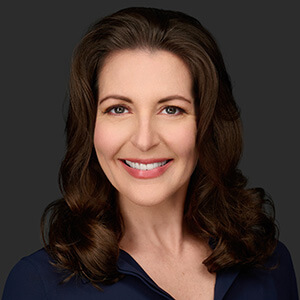 Instructor:
Christina Danforth
Christina A. Danforth, SHRM-SCP & SPHR, launched HR Jetpack in 2016 to support the development and professional growth of her fellow HR colleagues. She started her HR career in 2002....
Christina's Full Bio
HR Courses
Human Resources Training Programs
Self-paced HR Courses
The following HR courses are self-paced (asynchronous), and qualify for both SHRM and HRCI recertification credits. These courses are included in the HR Recertification Subscription.