Lesson Content
In this section, I focused on meeting our first three objectives.
To recap, I discussed four different myths about metrics including
Number 1, metrics and analytics are the same thing. Close. They are related but essentially analytics build on metrics.
Myth number 2, metrics will remain the same. Definitely not. The metric itself, the "what" we are measuring will change and the goal, the "what" we want to achieve will change.
Myth number 3, there is a magical set of HR metrics we should all measure. One size will not fit all. You must measure what's important for your organization.
And myth number 4, the more metrics I have, the better! In fact, the more precise and simple your metrics, the better.
Next, I reviewed the distinction between metrics & analytics. Remember metrics describe what's happening in the present and what happened in the past. Analytics takes this data a step further to help the organization make intelligent predictions about future outcomes.
And in the last few lessons, I explained how metrics help to build key performance indicators or vital signs for your business that can be summarized and shown on a balanced scorecard. Business objectives, metrics and KPIs are all interrelated. You can't have one without the others. Your HR Balanced Scorecard will include metrics or KPIs or both for your department and they'll be related to the overall business Balanced Scorecard.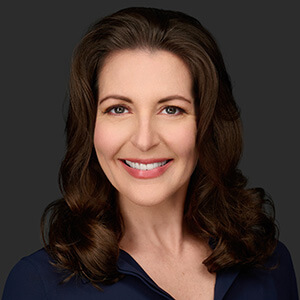 Instructor:
Christina Danforth
Christina A. Danforth, SHRM-SCP & SPHR, launched HR Jetpack in 2016 to support the development and professional growth of her fellow HR colleagues. She started her HR career in 2002....
Christina's Full Bio
HR Courses
Human Resources Training Programs
Self-paced HR Courses
The following HR courses are self-paced (asynchronous), and qualify for both SHRM and HRCI recertification credits. These courses are included in the HR Recertification Subscription.