Lesson:
Business Case Example - Steps #4 & #5
Lesson Content
In the previous lessons, I went over a series of terms and concepts along with a process for identifying an appropriate HR metric. In this section, we'll bring it all together and apply the information. Let's walk through a general example of how one HR department identified a set of metrics. You'll notice I'm not using any actual names or real numbers for confidentiality purposes. Starting with step number 1. Know the business. What are the facts? The company is called, "Widgets R' Us".
You may recall in a previous lesson I went over a series of questions broken down into categories to identify the business model. Category A is Business. This includes five main questions directly associated to the organization itself, its current status and operations.
Number 1, how does the company make money? This one is pretty straightforward. They make widgets!
Number 2, what's the organization's mission, vision and values? For the purpose of our content, I'll keep it simple. The company's mission is to, "provide the highest quality widget to those customers seeking a strong, long lasting product for their home or office." Clearly, this company is in manufacturing and on a side note, they are also privately held and located in the US.
Question number 3, where is the organization in the industry life cycle? This company has been around for about 10 years. It's not a start-up or in a stage of decline but there is growing competition for the product bringing us to Question number 4.
Who is the competition? There are new competitors from overseas entering the industry with promises of making a more cost-effective widget.
And finally, question number 5, what's the financial health of the company? Overall, "Widgets R' Us" is profitable. The gross profit margin (or the financial ratio that indicates the profit a company generates on its costs of goods sold) shows that the company is efficient in its processes but sales are starting to show signs of stagnation.
Let's learn more about Category B, Customer.
Question number 1, who is the target customer? For "Widgets R' Us", they have a particular customer. They've found that households with more senior or older individuals who need a high-quality widget are their primary customer.
Question number 2, what customer problem or issue does this company solve? Their widget is no ordinary product. Unlike many widgets, theirs doesn't have to be replaced every year so they are solving a replacement problem.
Question number 3, how is the organization acquiring and retaining the customer? They have a robust marketing strategy which highlights how well made their widget is and how long it lasts.
Finally, let's move on to Category C, Product or Service.
Question number 1, what is the product or service? They have a very distinct product line of widgets.
Question number 2, how is the product or service differentiated from the competition? We touched on this. It's all about quality.
Question number 3, what parts or supplies are necessary to build and distribute the product or service? "Widgets R' Us" works with suppliers close to their own operations. In doing so, they've been able to keep a close eye on quality control.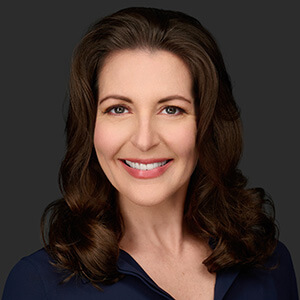 Instructor:
Christina Danforth
Christina A. Danforth, SHRM-SCP & SPHR, launched HR Jetpack in 2016 to support the development and professional growth of her fellow HR colleagues. She started her HR career in 2002....
Christina's Full Bio
HR Courses
Human Resources Training Programs
Self-paced HR Courses
The following HR courses are self-paced (asynchronous), and qualify for both SHRM and HRCI recertification credits. These courses are included in the HR Recertification Subscription.