Lesson:
Business Case Example - Step #2 (Goals)
Lesson Content
Now that we know the business, take step number 2, understand the organization's goals and key performance indicators. Let's recap from step number 1, "Widgets R' Us" has been in business for 10 years manufacturing high quality widgets. In terms of its industry life cycle, the company is more mature and has already moved through an initial start-up phase. However, they face tough competition in their space.
All this information is taken into consideration when developing a strategic plan, building goals and identifying metrics. The leadership team discusses methods to improve sales and even grow the business in face of foreign competition. After much research, the decision is made to develop a new widget, one that'll be even stronger than the current model. Not only will it sustain its high quality but also be more cost effective so the company can reach out to a new market. Initial customer feedback indicates an interest in such a product.
"Widgets R' Us is pushing to enter a new growth phase. This is very important since it will directly impact each department's goals and metrics. The company must have an awareness of its customers' needs. They need to be innovative (as they were during the start-up phase) yet efficient.
Launching a new product means the business will focus on its design, development and sales to customers. This will involve every department. Research & development, Operations, Sales & Marketing, Finance and you, in HR.
At a high level, it means creating the product, expanding production, working with new suppliers, assessing project management roles and employee availability, reviewing employee skill sets to build the product, etc.
While working for a manufacturing facility, I supported one division's goal to design and launch a new product line in the HVAC industry. Understanding the business objective was key to understanding and formulating HR's activities in relation to the objective. We had to identify the right talent for the project which involved putting together a cross functional team. We also had to find the right project team leader. We even worked with our facilities manager to ensure team members could be located near each other for easier communications. And from a production standpoint, we ensured the employees tasked with building the new product had the right skill set.
There are so many ways HR can support a business goal. Now we can start to fill in a balanced scorecard.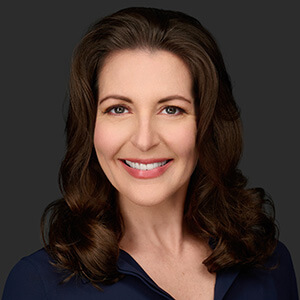 Instructor:
Christina Danforth
Christina A. Danforth, SHRM-SCP & SPHR, launched HR Jetpack in 2016 to support the development and professional growth of her fellow HR colleagues. She started her HR career in 2002....
Christina's Full Bio
HR Courses
Human Resources Training Programs
Self-paced HR Courses
The following HR courses are self-paced (asynchronous), and qualify for both SHRM and HRCI recertification credits. These courses are included in the HR Recertification Subscription.