Lesson:
Balanced Scorecard
Lesson Content
The balanced scorecard is a great tool used for displaying a summary of an organization's key performance indicators (or KPIs). This concept was developed in the early 90s by Robert Kaplan and David Norton. Some organizations (not all) use this tool to capture their KPIs in four basic segments or quadrants, Finance, Customers, Business Processes and Learning & Growth. The first quadrant is Finance. Finance typically includes indicators or metrics such as revenue, profitability, costs, etc. The focus is on the financial health of the organization.
The second segment is Customer. Think customer satisfaction and market share. Usually indicators in this quadrant are related to customer growth and even brand awareness.
The third quadrant is Business Process. Consider all the processes your organization follows to deliver its products or services to the customer. Business Process focuses on objectives related to the operations of your company. Typical indicators include quality issues and process improvements.
The final segment is Learning and Growth. For Learning and Growth, it's about taking action or setting goals associated to the future of the organization. KPIs with objectives related to the development of your employees, your workplace culture and information systems are identified here. You may notice HR can have a direct influence in this area. Before moving on, I'd like to make a couple of final points about the Balanced Scorecard.
Number 1. HR should develop its own balanced scorecard. In fact, it's a great way to demonstrate your focus on the business. Using a balanced scorecard, you'll measure particular key performance indicators matched to those of the business and be able to focus on your HR department's goals in association to each quadrant. When completing an HR balanced scorecard, we can start by asking the question…
Who benefits from our services internally? In other words, "Who is our customer?". I'm not talking about the person who purchases or uses your organization's product or service. I'm referring to HR's internal customer, the employee.
And what internal business processes do you complete to satisfy the internal customer? The person could be another business leader, manager or individual contributor. For example, the on-boarding process. New hires are one of your internal customers and having a program in place to help bring them into the organization is very important for retention and engagement rates. Examining how to improve this process and increase your new hires' level of satisfaction can be shown on your scorecard. That's the beauty of scorecards. You can relate these categories directly to your function, the function of human resources.
And my final point about balanced scorecards…
Not every scorecard has the four segments of Finance, Customer, Internal business process and Learning and Growth. Again, remember this will vary by organization and industry. The expectation is that your organization will have goals in each of these areas. Once those are established, department goals can be developed and the appropriate metrics will be identified and linked to each goal. Therefore, the information must cascade down through the organization.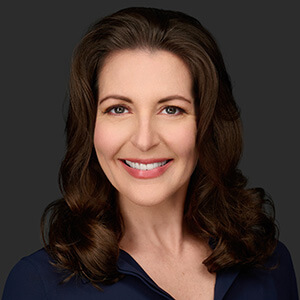 Instructor:
Christina Danforth
Christina A. Danforth, SHRM-SCP & SPHR, launched HR Jetpack in 2016 to support the development and professional growth of her fellow HR colleagues. She started her HR career in 2002....
Christina's Full Bio
HR Courses
Human Resources Training Programs
Self-paced HR Courses
The following HR courses are self-paced (asynchronous), and qualify for both SHRM and HRCI recertification credits. These courses are included in the HR Recertification Subscription.