Lesson:
Myth: Metrics will Remain the Same
Lesson Content
Moving on to myth number 2. Metrics will remain the same. They are solid, stagnant, unchanging numbers that will withstand the tests of time. I realize what you might be thinking. "Yes, of course, I rerun the numbers every month. Clearly, they'll change." I'm not talking about the results changing. You would expect those to change on a regular basis. Here's the reality. The metric itself, the "what" we are measuring will change as well as the goal, the "what" we want to achieve will change.
The metric should be selected and measured because it will, at some point, become a call to action! A strong metric, that is also measured well, will compel you and your team to take action when necessary. It should push us to change or shift our behavior in some way towards a performance goal. And remember, both external and internal factors will impact the metric.
Here's a good metaphor. There are many speed limit signs throughout our roads and highways, particularly in the United States. We are expected to drive our vehicles at or under this speed limit. It is our speed goal. Typically, most of us acknowledge it but we don't necessarily change our behavior because of that number. However, have you ever seen a speed limit sign that has the expected limit, the goal, and underneath it shows your actual speed at that moment? If you go beyond the limit, in other words, driving too fast, the sign itself underneath it, starts flashing your current speed.
It's this instant feedback that causes us to change our behavior.
In fact, studies have shown how incredibly effective this method has worked for reducing a driver's speed! It all starts with the data and ends with taking action.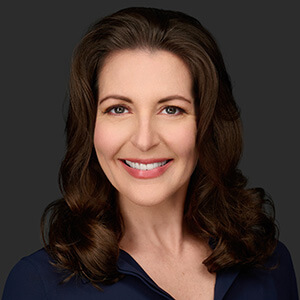 Instructor:
Christina Danforth
Christina A. Danforth, SHRM-SCP & SPHR, launched HR Jetpack in 2016 to support the development and professional growth of her fellow HR colleagues. She started her HR career in 2002....
Christina's Full Bio
HR Courses
Human Resources Training Programs
Self-paced HR Courses
The following HR courses are self-paced (asynchronous), and qualify for both SHRM and HRCI recertification credits. These courses are included in the HR Recertification Subscription.