Lesson:
Myth: Metrics & Analytics are the Same
Lesson Content
Before going any further into this topic, let's clarify a few myths vs. realities.
Myth number 1. Metrics and analytics are the same thing. I've seen and heard these two terms used interchangeably. And it's wrong. Do not confuse the word "metrics" with the word "analytics". To be clear, it's close. The two are very much related but NOT the same thing. Here's the reality.
Essentially, metrics are the foundation for calculating and developing analytics. Metrics are a part of analytics.
Metrics are measurements. HR and other business functions may use a dashboard or a scorecard. A scorecard illustrates the most important measurements for the department's goals and activities. HR metrics can include turnover rate, time to fill, number of trained employees, number of job openings filled, etc.
Metrics are descriptive of what happened in the past and what's happening here and now. We monitor metrics and through HR analytic techniques we take the data a step further. We want to pull insights from that data for making better decisions. Now, to make matters more confusing…
There is also "descriptive analytics". (I talk about this in my course, titled "HR Analytics".)
Descriptive analytics answers the question "What happened?". So…descriptive analytics are essentially metrics. They examine past and present data and can be represented visually with bar graphs, tables and pie charts.
Most functions such as sales, marketing, operations, finance and, of course, HR use this type of information to illustrate their level of efficiency and effectiveness. In fact, the majority of the metrics we use fall into this category. The data is usually a count, sum, percentage or average. Have you ever accessed your company's quarterly or annual reports? It is full of descriptive analytics. We're going to come back to this in a bit.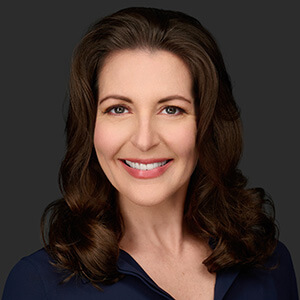 Instructor:
Christina Danforth
Christina A. Danforth, SHRM-SCP & SPHR, launched HR Jetpack in 2016 to support the development and professional growth of her fellow HR colleagues. She started her HR career in 2002....
Christina's Full Bio
HR Courses
Human Resources Training Programs
Self-paced HR Courses
The following HR courses are self-paced (asynchronous), and qualify for both SHRM and HRCI recertification credits. These courses are included in the HR Recertification Subscription.