Lesson:
A Note on Collaboration
Lesson Content
Before concluding, I want to talk more about collaboration. In a previous lesson, I mentioned the importance of working with other department and functional leaders. This is key to the integration of HR as a part of the business. We must be able to build relationships and even serve as a bridge across the organization. This is especially helpful when one of your organization's functions need assistance identifying the root cause of a problem in relation to a key performance indicator.
For example, let's say the operations team has a goal to produce a particular number of widgets per hour and they are tracking that number as a key performance indicator. In this scenario, that number of widgets begins to drop and the ops team members start asking questions and looking for answers.
First, what's happening with the suppliers? Are they getting their parts on time? If there doesn't appear to be an issue with on-time delivery, how well is the production equipment working?
This will lead to questions about the employees. Here's where you in HR come in. Because you have such a good relationship with the operations leader, you can start digging into your people data to help further identify what could be the root cause.
Has the absenteeism rate been high? Was there any turnover on the production line? Did someone leave the organization or move to a different department? If yes, did that employee perform better than the replacement? Has the person even been replaced yet?
All these questions are directly related to the value HR brings to the workplace and it becomes more apparent with this type of collaboration. If you and your team, as the HR department, are feeling like a separate entity, it's time to start taking steps to bridge the gap. Here are a few actions you can take to develop those important relationships.
First, get out of your office! I know that sounds impossible but if you want to be a part of the organization, be seen! I remember being a brand-new HR Manager at a facility having replaced someone who moved into a new role. Unfortunately, the only time employees saw the previous HR Manager was during rounds of layoffs. I had to work very hard to overcome this "brand" of HR as always being the bearer of bad news. It wasn't easy but I left my office to make it happen. This also goes for all those remotely located employees too. Nothing wrong with sending out a note or an email to employees who aren't physically located in your facility.
Secondly, invite your fellow department managers and leaders to coffee or lunch on a quarterly basis. I know it sounds cliché but you'd be surprised how this simple act can go a long way. It's an opportunity to talk one-on-one. If you haven't already, overtime you'll start to learn who the informal leaders are. And by informal, I mean those employees who don't have the management title but are seen as leaders by their peers. (And these people may standout during succession planning season.)
And one last tip. Listen and learn. When you leave your office and meet with different employees, managers and senior leaders, don't do the talking. Let the other side lead the conversation, especially if you're just starting to make these connections. Here's your chance to gather data! I'm talking about feedback. Listen for concerns and learn as much as you can from these meetings. Remember, these people are your customer. Consider these interactions as a time to collect information about the business, your workforce, and even your HR practices.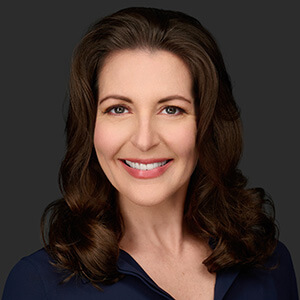 Instructor:
Christina Danforth
Christina A. Danforth, SHRM-SCP & SPHR, launched HR Jetpack in 2016 to support the development and professional growth of her fellow HR colleagues. She started her HR career in 2002....
Christina's Full Bio
HR Courses
Human Resources Training Programs
Self-paced HR Courses
The following HR courses are self-paced (asynchronous), and qualify for both SHRM and HRCI recertification credits. These courses are included in the HR Recertification Subscription.