Lesson:
Set HR Goals & Select a Metric
Lesson Content
Now that you have an understanding of both the organization and its goals, move forward with step number 3, set the HR goals and select a metric. Remember in the 2nd step, you recorded the impact your programs and processes have on the workforce to meet an organizational goal.
Fill in the following statement. "The HR team is going to do (blank) in relation to this organizational goal." It could be anything from "identify and rollout a new human resources information system" to "conduct a skills assessment" to "revise the on-boarding procedures".
I'll provide more concrete examples in another lesson. For now, think broadly. Once you've defined the "what" is going to be done, the next question is "How are we going to measure it?"
Finish one of the following statements. "We are going to measure this action by collecting data on, or calculating a percentage related to, or tracking the average number for…".
Notice how you are turning your attention from the action itself that you and your HR team is taking and turning it towards a metric, a measurement that'll show how well you are achieving this goal. There are so many meaningful metric examples out there which may or may not be the right fit for your department. This may be the time to conduct some benchmarking.
Benchmarking is a very common practice which involves comparing your organization or department's process and performance with an industry best practice or a standard. It could get a little tricky if you contact your competition directly but there is quite a bit of information online.
I also encourage you to join a local HR group or SHRM chapter to meet other HR colleagues who have developed key performance indicators.
Now a final thought on benchmarking. It is great but within reason. Just because XYZ company is measuring Time to Fill an open position, doesn't mean your HR department should measure the Time it takes to Fill an open position. In fact, quite a few experts will caution you against using "Time to Fill" because it may hurt the quality of your recruiting search. Remember the following additional key points before selecting your KPIs.
Number 1, embrace the art of environmental scanning. Environmental scanning forces you to ask, "what's happening within the organization that may help or hinder these KPIs?" For example, how could the demographics of your workforce impact the metric? This forces you and your team to think about the future and document the possible affects.
Number 2, keep it simple. Identify 3 to 5 metrics. I'll talk more about this in a bit.
And number 3, beware the difference between lagging and leading indicators. Both are necessary to demonstrate how well your HR team is working towards whatever goals it has set to connect with those of the organization.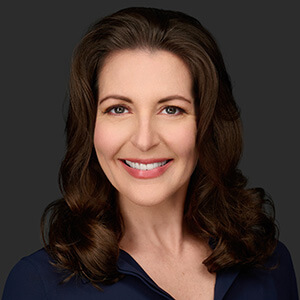 Instructor:
Christina Danforth
Christina A. Danforth, SHRM-SCP & SPHR, launched HR Jetpack in 2016 to support the development and professional growth of her fellow HR colleagues. She started her HR career in 2002....
Christina's Full Bio
HR Courses
Human Resources Training Programs
Self-paced HR Courses
The following HR courses are self-paced (asynchronous), and qualify for both SHRM and HRCI recertification credits. These courses are included in the HR Recertification Subscription.