Lesson:
Business Case Example - Step #3
Lesson Content
Now that we know and understand the balanced scorecard we can take step number 3, define the HR goals and appropriate key performance indicators.
I want you to consider what HR can do to impact this business scorecard. What are the HR metrics that reflect the new product line focus and strategy? Think of all the employees who will be involved in this project from start to finish.
Let's start with Finance. Finance is focused on tracking increased revenue from the product sales. An appropriate financial metric for HR to measure is revenue per full-time employee. This is calculated by taking the total revenue and dividing it by the number of employees multiplied by 100.
Next is Customer. How can an HR team help an organization increase its market share? The source of their competitive advantage is developing and launching a new product. A good place to focus is on the sales team. Partnering with the sales manager to improve sales team performance is connected to gaining market share.
The third quadrant is business process. The leadership team is tracking improvements in operational production efficiencies. How can HR impact operational efficiencies in a product launch? HR can do so by working with management to improve and measure productivity rates.
And finally, the learning & growth quadrant, the organization is going to measure improvements it makes in the use of technology and workforce skill set. In HR, we can work with management to ensure the workforce has the right skill set to build the new product. This is measured by assessing how the employees' skills improve over a period of time.
The metric will represent how well they meet whatever standard is necessary to build the product without errors in a timely manner. Please note that I've identified just a few metrics that could be used as KPIs for the HR department. This is meant to give you an idea of how to connect what's happening with the business to your HR department.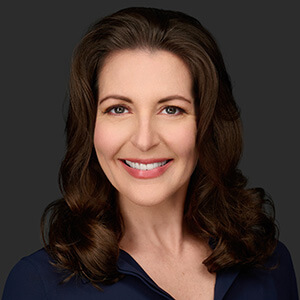 Instructor:
Christina Danforth
Christina A. Danforth, SHRM-SCP & SPHR, launched HR Jetpack in 2016 to support the development and professional growth of her fellow HR colleagues. She started her HR career in 2002....
Christina's Full Bio
HR Courses
Human Resources Training Programs
Self-paced HR Courses
The following HR courses are self-paced (asynchronous), and qualify for both SHRM and HRCI recertification credits. These courses are included in the HR Recertification Subscription.