Lesson:
A Word of Caution
Lesson Content
There are two elements of confusion I want to bring to your attention regarding key performance indicators. First, as the HR professional, you must understand what the overall business has identified as its key performance indicators. Whatever the high level, organizational goals are, your leadership will identify a metric to measure it. That metric could be key to indicating organizational performance. It'll be a KPI. However, once you, the HR leader, understand the goals and KPIs for the business, you will develop a set of metrics.
And, what may be "key" for your HR department, won't be "key" for other departments. The sales team for example will reference their own metrics as "key performance indicators" but you, in HR, wouldn't refer to them as "key performance indicators". It's pretty straight forward. However, when you are having a conversation with a peer in another department, you don't want to use the wrong terminology. You want to understand this distinction.
The second element of confusion is, why do we need both, regular metrics and Key Performance Indicators? You might be wondering, "why wouldn't I just use KPIs?". The bottom line is, the "regular" metrics help support the KPIs. Typically, there's a link. If you've spent the time necessary to identify the right metrics, they will connect to your KPIs. Certain metrics may feed a KPI or may be associated to a KPI which again, is where you, HR, come in.
Some of your HR metrics will feed a key performance indicator for the business. Granted, HR will have a particular set of metrics to demonstrate how well the department is running and meeting its own departmental goals but some of those same metrics will be directly related to a business goal. In another lesson, I'll discuss how to best to capture, summarize and illustrate your key performance indicators in a balanced scorecard.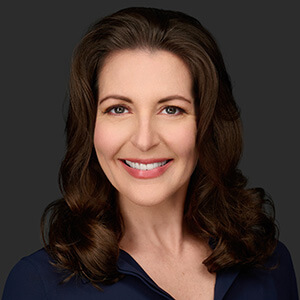 Instructor:
Christina Danforth
Christina A. Danforth, SHRM-SCP & SPHR, launched HR Jetpack in 2016 to support the development and professional growth of her fellow HR colleagues. She started her HR career in 2002....
Christina's Full Bio
HR Courses
Human Resources Training Programs
Self-paced HR Courses
The following HR courses are self-paced (asynchronous), and qualify for both SHRM and HRCI recertification credits. These courses are included in the HR Recertification Subscription.