Lesson:
ROI: Hiring for Cultural Fit
Module: The Stats: Strategic Hiring
Lesson Type: Video
Lesson Duration: 3:20
Lesson Content
Let's talk about Cultural Fit Statistics: Most employees want to contribute to the organization and be recognized for that. If they do not feel as if they fit in, they cannot contribute, so depending on their comfort level with change, they will either stay and be disengaged, be actively disengaged, or leave the organization.
In the book "Built to Last", by James Collins and Jerry Porras, they stated that Companies that hired for cultural fit were much more successful in staying in business, some for 50 years or more.
And one college study showed that college graduates today (mostly Millennials) would accept 7% less starting pay to work in a company with similar Values/Culture.
7% less salary will do wonders for your bottom line!
Participants in "Harris Interactive" research identified some of the areas of a poor cultural hire negatively impacted the following by segment:
Less productivity was identified by 41 percent of participants
Lost time to recruit and train another worker was stated by 40% of the participants
Cost to recruit and train another worker was identified by 37% of the participants
Employee morale was negatively affected said 36% of the participants
And Negative impact on client solutions was voiced by 22% of participants
So now we have some data to use to base your case for Cultural Fit hiring! Most of these areas are rarely envisioned by Senior Management when they want to add to the employee count! Now you, the HR Professional, will have some ammunition to use with senior management on why cultural fit is an important factor for the bottom line.
As stated early in this course, we explained that a survey showed it cost 30% of the employee's salary to replace them if they were a bad hire. Looking at that statistic in regard to the statistics on all of the parts of the "bad hire", you can see how this 30% of salary is overall, a conservative estimate. That is just the average replacement cost, so if you look at the contributing factors to your business as an ongoing concern, the costs for a poor cultural fit can be much larger than that 30%.
All in all, Hiring for Cultural fit in addition to required skills is better for the bottom line Every time. We have noted that engaged employees who fit in culturally, actually make the customer/client experience much better as well, so if a Cultural fit hire, is more engaged, your customers will be as well! Double your return on investment. Better performance equals lower expenses for rehires and dealing with performance and engagement issues, and increased customer solutions equals better revenue! Truly a Win-Win for all!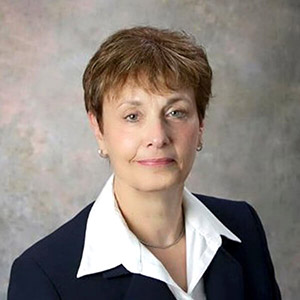 Instructor:
Lois Krause
Lois has held senior HR leadership positions with both domestic and global responsibility, with emphasis in workforce planning (including succession planning); organizational development; employee relations; regulatory compliance (including A rmative...
Lois's Full Bio
HR Courses
Human Resources Training Programs
Self-paced HR Courses
The following HR courses are self-paced (asynchronous), and qualify for both SHRM and HRCI recertification credits. These courses are included in the HR Recertification Subscription.