Module: Setting The Foundation
Lesson Type: Video
Lesson Duration: 2:43
Lesson Content
Hello, I'm Lois Krause and welcome. I've been providing guidance and advice on recruiting strategies for many years as well as changing these strategies to keep up with current "Best Practices" and the changing workforce. As a Human Resources Consultant, with strong abilities in HR Compliance as well as recruiting and most other areas of general HR work, I believe I can give you HR Pros out there, some helpful hints to navigate through the sea of candidates.
In the overall course, we will be covering a pretty aggressive agenda. I would like to lay that out for you here and let you know how the content will be segmented.
First, I'll start with setting the foundation and discuss "Why" you need to hire the "Best Candidate" instead of just "A Candidate". I will show the differences between the best candidate and just "A" candidate. I will also show the Return on Investment (or ROI) that your organization will receive for doing it correctly, and discuss a few numbers that may scare you if you hire the wrong candidate!
In the following section, I'll introduce some strategic numbers that will help you of the HR Professionals make a case to the senior leaders of your organization, of why recruiting correctly is strategic in nature and should be viewed as such. I will also show the difference between hiring for skills alone and hiring for skills and cultural fit, and then focus on which is better, and why.
Then, I'll focus on the interviewing process. Is it an art or a science? I provide several examples to help illustrate how best to conduct a behavioral interview and the importance of trusting your gut.
I'll explain why you need to look at "Cultural fit" hiring as a strategy. There is a lot to look at in your organization before you can be successful at hiring for cultural fit.
Then we will wrap up all the different segments to give you some ideas for specific plan of action to move forward. But before concluding, I'll discuss how some recruiting trends have changed and the actual ways to do the recruiting, correctly, in a detailed "roadmap" for you."Buckle up" here we go!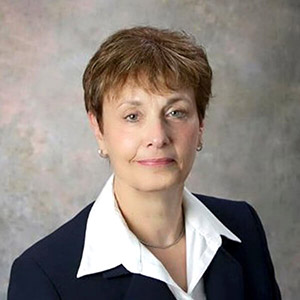 Instructor:
Lois Krause
Lois has held senior HR leadership positions with both domestic and global responsibility, with emphasis in workforce planning (including succession planning); organizational development; employee relations; regulatory compliance (including A rmative...
Lois's Full Bio
HR Courses
Human Resources Training Programs
Self-paced HR Courses
The following HR courses are self-paced (asynchronous), and qualify for both SHRM and HRCI recertification credits. These courses are included in the HR Recertification Subscription.