Lesson:
Behavorial Interviewing
Module: Interviewing - Art or Science?
Lesson Type: Video
Lesson Duration: 5:35
Lesson Content
What are behavioral interviews? They are Interviews that give candidates a scenario, and ask them to describe a time in their past that would demonstrate that type of skill or ability - what happened, how they achieved their goals, etc.
Next, why are they important you ask? Well, past performance is the best indicator of future performance. So remember, Don't ask "How would you do this?", ask "How did you do this?
Here's an example of a position that I have hired for in the past, and I'll give you the Behavioral Question that I asked and why.
While hiring for an HR Manager for a client I asked the following question:
(Let me give you some background for the question) This organization had many different managers that didn't always agree on many things and the HR manager needed to be able to get them to all come together at times for the good of the whole organization – especially as they were instituting a new payroll system – all had to be onboard with that – so here is the question-
Explain a time when you had to get different managers or leaders to come to consensus on something - what were the circumstances, and explain how you succeeded (or not). If they didn't succeed I asked the follow-up - Why didn't you succeed and what could you have done differently to achieve a more favorable outcome?
This will let you know that they either had success in the past with this type of situation which was key for this organization, or if they didn't succeed, you will find out if they were able to learn something from the experience. Remember you can learn something quite well from failure – often more than if you succeeded.
Let me tell you a story to illustrate that!
I remember a time in a former life when I was in Food Service at a large insurance company. I was the production manager and had to do all of the ordering for all the menu items. I was very new, and very young, so I wanted to get it right. I followed the chef around asking him about all of the ingredients in the menu item of Spaghetti and Meatballs. They made everything from scratch – the sauce, the meatballs, etc. I asked about the onions, spices, tomatoes - what type, how much chopped meat, if it needed to be a specific type (chuck, ground round, etc.). I asked about grated cheese as a condiment – if they used Parmesan or Romano, or a combination of the two. How much bread they needed for garlic bread that went with it. I thought I was so smart, I had it all covered. The day came, and guess what? I had forgotten to order the spaghetti! The chef realized from all of my questions about the amounts, and the like, that I had not asked about the number of boxes of spaghetti.
He let me fail, and the day of the menu item, he asked me where the spaghetti was? I was mortified. I hopped in my car and went to the grocery wholesale house and picked up the spaghetti and brought it back. Everything was rushed and it could have been avoided if he had asked me earlier in the process. He told me later that if he had reminded me, I would've made that same mistake again. Trust me we were never out of spaghetti or any kind of pasta in that place ever after that. I always made sure we had enough on hand to cover a day's meal if it was on the menu, or if we needed to make a substitution.
So you can learn from failure – test it!
OK, back to behavioral interviews. Youmustprepareaheadoftime, tocraftthesequestionswellinadvanceoftheinterview, makesuretheyarerelevanttotheposition!
You should also ask all of the applicants the same questions, and try to do so in the same order.
Yes, I know, at times when you ask some of your questions, the candidate will elaborate, which is great, but sometimes while doing this, they can answer some of the other questions you had planned on asking later in a different order. I have found it more beneficial to just let the interview progress as it plays out. That is where the science and art come together.
The Science is the crafted questions that are relevant for the position, and the art comes in when you let the interview move in a positive direction, even if the questions wind up out of sequence.
Always remember, past performance is a great indicator of future performance. If a person handled a certain situation in a former organization that is similar in nature to your challenges, you will know the person was either successful in the past which will translate to success in their new position with you, or they experienced the situation and learned from it, if they didn't actually handle it properly in the past – kind of like my forgetting the spaghetti!
Just remember when you are crafting your Behavioral Questions, you need to base them on actual job related responsibilities – use the job description as a guide and always think of things that may have gone wrong in the past in that area of responsibility, and craft the scenario question around that scenario.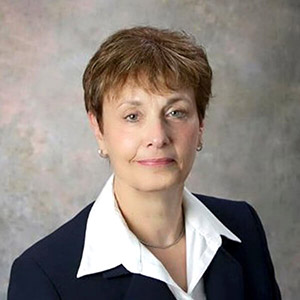 Instructor:
Lois Krause
Lois has held senior HR leadership positions with both domestic and global responsibility, with emphasis in workforce planning (including succession planning); organizational development; employee relations; regulatory compliance (including A rmative...
Lois's Full Bio
HR Courses
Human Resources Training Programs
Self-paced HR Courses
The following HR courses are self-paced (asynchronous), and qualify for both SHRM and HRCI recertification credits. These courses are included in the HR Recertification Subscription.