Lesson:
Recruiting Tips & Trends
Module: Hire for Culture & Fit as a Strategic Plan
Lesson Type: Video
Lesson Duration: 6:48
Lesson Content
In order to set up your sourcing, you must first decide "who you are looking for". You need to recruit where the candidates are. As I discussed early on in this course, the recruiting game has changed more in the last 10 years than it had changed in the previous 60 years before that, based on information from a SHRM (or Society for Human Resource Management) survey.
Here are a few hints from that survey that are relevant today for you, the HR professional.
Number one – ask your current employees for referrals. If they feel someone they know will fit into the organization and are willing to put their professional reputation on the line for that person, by all means, give that person a shot and reward your employee if it all works out. As a matter of fact a survey from Jobvite states that 78% of good hires come out of referrals, that is the leading source!
Number 2 - No matter who you are looking for sourcing platform should be mobile accessible (unless they happen to be a monk that has sworn off all technology, or others that have no cell phone – yes, they are out there).
As a general rule, older, more traditional website boards should be used sparingly if at all. (Of course if you are looking for a more traditional hire who may use those job boards, by all means post there).
Your Website should be your first and foremost place to post. I do have a caveat here however. If your website is not as developed yet, and is under construction, do not post there but influence your senior leadership to get their website up to snuff so you can take advantage of it.
You will also need to ensure that your website is connected to all social media – especially LinkedIn. If your organization has a business Facebook page, and can post on there, please do. I read an article recently, that said there may be people out in the world that will not do business with your organization if you do not have a Facebook page. Wow! We really are changing daily! Just know that LinkedIn is still the largest social media site for recruiting and Facebook comes in second. However, these sites capture the passive job market, not just the active market. Don't you want someone who is working and needs to find the "right place to work"? I know I do!
Use discipline or industry specific ads in their newsletters, magazines, or online digital periodicals. I know if I am looking for a Human Resources person, I will post an ad in a regional SHRM Chapter job board, or SHRM National. That is where my most qualified candidates may be. Even though this may be a good passive source for HR positions, these types of sites come in a close third to LinkedIn and Facebook!
Number 3 - Networking. Face to face is another way to find candidates. Yes, after 50 years from when Carl Ball wrote a book about how to find a job, face to face networking still is a sound method of connection. This time, it is the employer out there looking, not necessarily the job candidate!.
That brings up number 4 another important point – the Human Factor! It is great to use technology to make a first connection and get the message out there, but it pales in comparison to the human touch points it will take to find the right person to come to the organization. People like to be connected, and know there are real people they will be interacting with, so make sure you make that human contact after the technology sends out the message.
Another human aspect of recruiting, make sure you constantly keep current with colleges, community colleges, or even high schools that may have the specific talent that you are interested in. Develop and cultivate these relationships so if a good candidate walks through their programs, the workforce program coordinators will keep you in mind and send the best to you first.
Number 5 - Ensure that your pay and benefits for your positions are at least comparable to the market. Do your homework and find out what your competitors are paying to ensure you are in the right market. Look at all sorts of benefits that could differentiate your organization from the rest. Here are a few that may or may not work in your organization.
Telecommuting could be seen as a benefit.
Flex time or non-traditional schedules may be seen as a benefit. (I have seen 4-10 hour shifts, 3-12 hour shifts which count as 40 hours worked, and even a 9/80 schedule where they worked 9 hours Monday through Thursday, and the first Friday they worked 8 hours and the second Friday they had off. They had an extra 26 days off a year, and those days added to their weekend. I must also add that absenteeism went down in that organization after that was instituted. Most employees scheduled appointments on that Friday off, instead of taking other time off for regular appointments that could not be scheduled on weekends.)
Consider ancillary services provided at work. Some companies come to change the employee's oil on premise, or they pick up and deliver dry cleaning or laundry. These can all be great benefits and attract the candidates you want.
One of the older benefits, which has been brought back and is very popular with Millennials is education or training as a benefit. Use that as a selling point.
Find what works for your organization and "Advertise" those differentiators. They may also attract the best cultural fit for you as well.
Make it easy to apply to your organization. Just as with your organization's customers, the easier it is to do business with you, the more the customer will want to do business with you. Think of your candidates like your internal customer, the employee. Make it easy for them. Shorten applications. Make it easier to maneuver through your website or applicant tracking system.
Once you find the candidates and set up interviews, make sure they know the next steps and what will be required before they can work for the organization (background checks, drug screens, etc.). Work with the selected candidate to help them through this process with as little "pain" as possible. Treat them as you would want to be treated!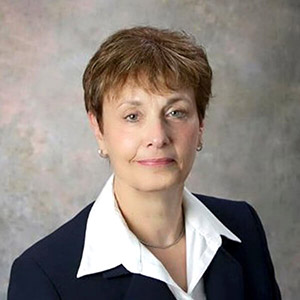 Instructor:
Lois Krause
Lois has held senior HR leadership positions with both domestic and global responsibility, with emphasis in workforce planning (including succession planning); organizational development; employee relations; regulatory compliance (including A rmative...
Lois's Full Bio
HR Courses
Human Resources Training Programs
Self-paced HR Courses
The following HR courses are self-paced (asynchronous), and qualify for both SHRM and HRCI recertification credits. These courses are included in the HR Recertification Subscription.